Quick Snacks Under 100 Calories
Here are a few snacks that still let you indulge in salty and sweet flavors.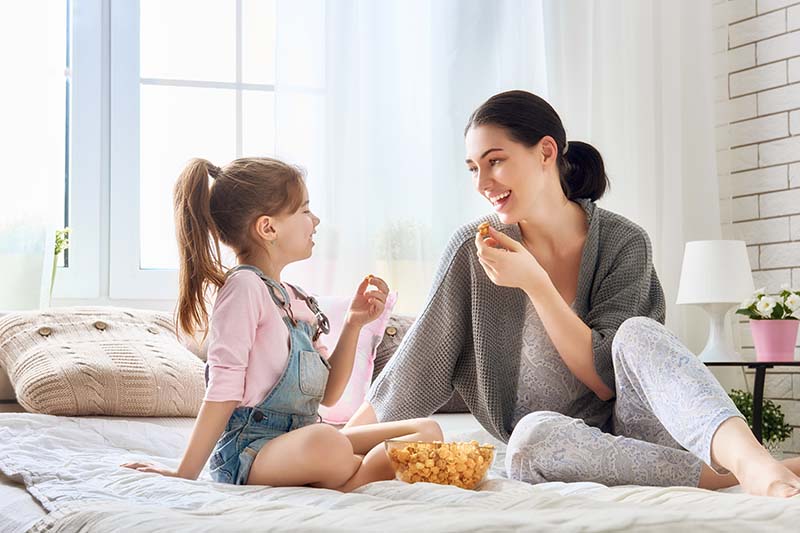 Watching your weight can be hard when the most convenient and appetizing snacks are packaged and processed foods like crackers, chips, and chocolate. But thankfully there are easy alternatives to satisfy your mid-afternoon cravings for something salty or sweet.

Here are a few ideas:
Apple slices with nut butter
Whole apples ring in at about 70 calories, but if you slice one up, you can save half for later and slather the rest in a tablespoon or two of your favorite natural peanut, almond, or cashew butter. There are many different low-calorie nut butters on the market these days, and they are a great way to get some extra protein throughout the day.

Related: Apple Donuts
Turkey and cheese roll-ups
If you are craving a savory snack that is low-carb and high protein, a few slices of deli turkey breast rolled around a slice of your favorite cheese makes for a filling, satisfying snack.
Grapes
Grapes are a fantastic food for keeping you full because of their high water and fiber content. And you can eat a full cup of them for under 100 calories. Try freezing them for an extra sweet treat in the summer heat.
Carrots and hummus
Hummus is made of chickpeas, which are naturally high in protein to keep your belly from growling. Baby carrots or other fresh veggies like celery or bell peppers dipped in hummus can make for a savory, low-calorie snack when you're hit with the munchies.
Frozen-yogurt sandwich
If you have a sweet tooth but don't want to indulge in too much sugar, try this healthy alternative to an ice cream sandwich. Use half a cup of strawberry (or any flavor) nonfat yogurt, mixed with half a cup of light whipped cream, and freeze between two halves of a graham cracker to make a mean 80 calorie dessert.
Popcorn
Your favorite movie snack is one of the best to indulge in when you're looking for something crunchy to munch on—that is when it's not slathered in butter. There are many different low-calorie brands of microwave popcorn on the market or flavorful seasonings you can buy for your homemade popcorn as well. This fiber-filled food also offers heart benefits, and some recipes even allow up to six cups of popcorn for under 100 calories, so this snack choice is a definite winner.

Unhealthy snacking can be a danger to your health. It can cause unwanted weight gain and cause you to feel full and skip main meals, which prevents you from receiving essential nutrients. If you find yourself snacking a lot throughout the day, consider what may be causing you to snack so much.
Are you snacking because you're bored?
Is food within easy reach and available?
Are you actually hungry or thirsty? (Yes, you may be eating that snack because you're thirsty.)
Snacking isn't all bad if it's done thoughtfully and in moderation. Snacking can help boost your energy if you feel sluggish between meals, limit your appetite so you don't overeat at your next meal, and can provide proper nutrition if it's a healthy snack.

All in all, you can get creative with healthy snacks if you focus on fruits, veggies, lean meats, and low-calorie dairy products like cheese to get some extra protein.

Related: Snacks under 250 Calories That'll Tide You Over Until Your Next Meal