Surprisingly Simple Tips to Help You Prepare for The Week Ahead
With a little preparation, you can look forward to your week ahead instead of dreading it.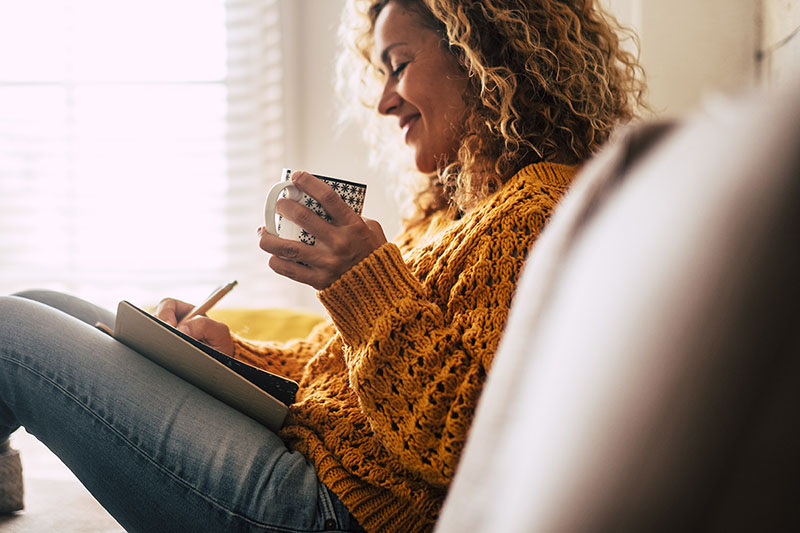 Have you ever felt the "Sunday scaries," a sensation associated with feelings of dread about the upcoming week? If so, you're certainly not alone, as a study shows that 81% of people surveyed feel a sensation of dread on Sunday in anticipation of the coming days.

A looming week full of activities and obligations can make you feel a little overwhelmed, but by taking time to prepare, you can look forward to your week ahead instead of dreading it.

One way to combat the Sunday scaries is by making the most of this day. Start your morning off slow by lingering in bed a little longer or relaxing on the couch with your favorite reading material. A slow Sunday allows you to start the week feeling more relaxed, which can also set the tone for the week ahead.

Here are some tips to help you prepare for the week:
Schedule your activities
On Sunday night, take some time to review your schedule and plan for the upcoming week. Whether you're juggling work meetings, housecleaning duties, or errands with the kids, you'll feel more prepared if you schedule each activity into your day.

Many people find that writing out a to-do list helps them get ahead of what they need to accomplish in the next week. You can get a clear vision of what needs to get done, and then prioritize the tasks and schedule in the activities associated with checking each item off the list.

Whether you use a paper day planner or an app on your phone, scheduling is a key aspect of good organizational skills. Estimate how long it will take to complete each task you have on your to-do list and set aside time to tackle it on one of the upcoming days in the week. Before bed each night, you can glance at your schedule and know what you have coming up the following day.

Related: 5 Surprising Benefits of Being Organized

Try meal prepping
For many adults, figuring out what to make or eat for dinner is one of the biggest challenges in life. It's also frustrating when you know what you want to make but find you don't have the ingredients to make it. Meal planning and prepping is a game-changer for those who get stuck in meal ruts or make frequent trips to the grocery store.

Start your meal prepping journey by picking a day of the week that you want to plan the meals for the next seven days. For many people, that day is early in the week, but you can choose whatever day works for your schedule. Set aside at least an hour to choose meals for each day, review the necessary ingredients, and create a grocery list. Voila! You're halfway there.

Next, pick up the groceries you need and start prepping. If a recipe calls for chopped vegetables, cut them all up and store them in an airtight container. When you're whipping up that meal, you won't have to take time to chop and dice.

Some meals can be made in advance and portioned out, which means you can grab and go to have a delicious and nutritious meal during your workday.

Related: 6 Ideas to Make Meal Prep Easier

Choose your clothes
Choosing outfits is another everyday task that can start to feel mundane and frustrating. If you find that it's hard to get out the door because you're struggling to choose what to wear, select seven days' worth of outfits on Sunday.

Pull out the clothes in the next day's outfit to make sure everything is good to go. This gives you time to iron any wrinkles, locate any missing accessories, and feel confident in how you'll look the next day.

After you've tackled all these Sunday tasks, you can head to bed feeling ready for the week. A little preparation can make a big difference in your overall routine can turn Sunday dread into Sunday satisfaction.