5 Surprising Benefits of Being Organized
Decluttering can do more for your health than you realize like reduce stress and increase productivity.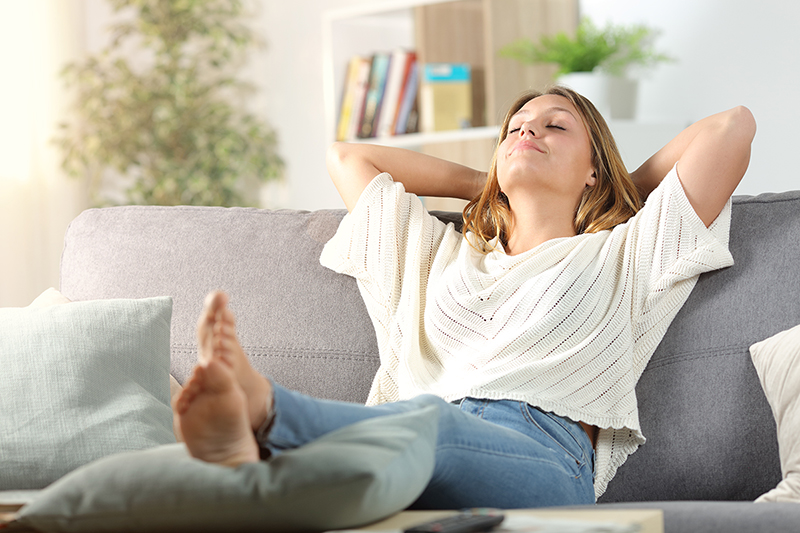 It can be hard to keep everything organized when there are many things demanding your attention. However, being organized can benefit your health and help you feel happier and more relaxed.

Disorganization can wreak havoc on your life. It can lead to an increased stress level and depression. Disorganization can be a physical threat as well and can be a fire hazard and cause mold and dust buildup.

While there are many negative effects of disorganization, here are five benefits of being organized.
1. Organization reduces stress
Clutter can take a toll on your health by increasing your stress levels—even if you don't recognize it. Clutter can come in many forms, and it can be hard to decipher what is and is not clutter.

Take time to sort through it all and determine what stays and what goes. By decluttering your living spaces, you can decrease housework, too, by 40%. Staying organized will actually lower your cortisol levels—the body's primary stress hormone.
2. Organization helps you sleep better
When you prioritize organization, you give yourself time to focus on what really matters, like your much-needed sleep. Organizing your daily schedule and tasks allows you to concentrate on what needs to get done that day instead of being distracted by things around you.

At nighttime, you are able to prioritize sleep and rest easy knowing it's done. As an added bonus, prioritizing enough sleep alleviates your stress.

Related: Why Sleep is Important at Any Age
3. Organization promotes a healthier diet
Being organized allows you to plan healthy dishes and meal prep for the week. When you've prepared your meals and snacks ahead of time, you're less likely to make poor dietary choices.

Try organizing treats, cereals, and other snackable foods into small sandwich bags or containers. Doing so can reduce clutter and help you control your portion intake.
4. Organization increases productivity at work
Nothing screams "stress overload!" more than an unorganized work environment, and clutter is the enemy of creativity. If you're feeling burnt out and overwhelmed at work, start decluttering your workspace.

With a clean and organized workspace, you can focus on your work and limit distractions.
5. Organization can improve your relationships
It's hard to focus on your relationships when you're fixated on a lack of cleanliness and organization. This goes for both physical and lifestyle organization and refers to relationships in and outside of work.
Related:
The 3 Most Important Ways to Strengthen Relationships
It doesn't really matter if you've always been organized or someone who could use a few helpful pointers. You can start organizing and freshening up your life today. Start evaluating where you can improve, and begin to make small, yet impactful, changes to have a more organized lifestyle.