How to Stay Motivated When It Gets Dark Early
Here are ways to make this time of year a little easier.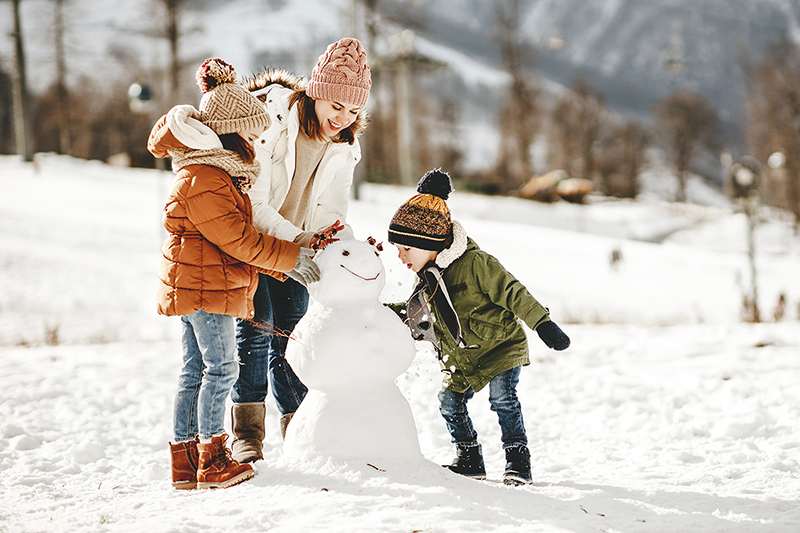 When you combine early-evening darkness with the cold temperatures of winter, it can be extra hard to stay motivated. Here are a few tips and tricks to make this time of the year easier:
Care for your mental health
Daylight saving time has been proven to negatively impact one's quality of sleep and mental state. In fact, studies show that it can increase your chances of developing Seasonal Affective Disorder (SAD), which is a type of depression that includes all the symptoms of depression, but symptoms typically last only until spring. But regardless if you experience SAD or not, it's important that you practice self-care when it's getting dark earlier.
Here are a few things to try:
• Use an artificial sunlight lamp to maintain healthy circadian rhythms and vitamin D levels
• Spend time outdoors, even if it's a short walk in the cold during your lunch break.
• Trying aromatherapy to lift your mood
• Stick to an adequate sleeping schedule
• Keep a gratitude journal
• Indulge in your favorite hobbies or activities
Exercise, exercise, exercise
Exercise is so important to keeping your mental and physical state and happy and healthy. Use an elliptical or treadmill, sign up for a fitness class, or go to the gym after work. For some extra motivation, pack a gym bag ahead of time or lay out gym clothes before bedtime at night.
Related: How Exercise Reduces Stress and Anxiety
Shake things up
Winter might be a good time to shake up your normal routine. Instead of binge-watching your favorite shows, do something different for a change:
• Organize that junk room you've been neglecting for months (or years)
• Read a book you wouldn't normally read
• Pick up an easy side job for some extra cash
• Catch up with a friend you haven't seen in a while
• Try a new recipe
When you spend your time doing something meaningful, your overall well-being may improve.
Make goals each week
Goals don't have to be life-changing or out of the ordinary. Making simple goals of what you want to accomplish each week is a great way to stay motivated. They can be small goals like performing an act of kindness for someone each day, getting up fifteen minutes earlier, or working on a project you've been setting aside. Pursuing goals is a great way to find a purpose each day.
Related: Stop Making Excuses and Get Fit
Be mindful
An attitude of acceptance can make a huge difference in your life. Live in the moment. Enjoy this season for what it is and try to embrace it. You just might discover certain things you love about this time of year.
How do you stay active in the winter? Tell us on Facebook—we'd love to hear from you. And while you're here, check out our other articles on healthy living.