Simple Self-care Practices for a Healthy Mind and Body
Need help treating yourself better? Try these ideas!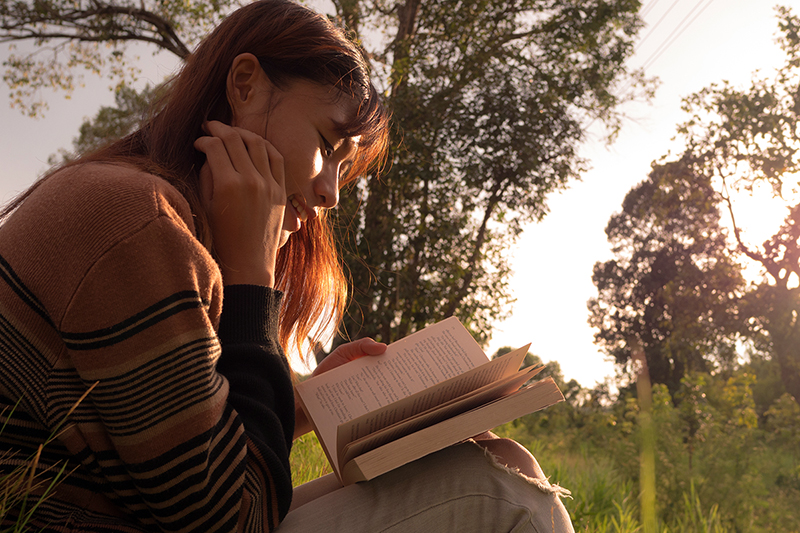 Self-care relates to wellness in all areas of your life. For example, you can't effectively meditate if you aren't getting enough sleep. And all the exercising in the world probably won't eliminate much stress if you are only eating unhealthy foods.

Related: 10 Reasons Why Being In Nature is Good for You

While for some, self-care looks like a warm bubble bath and a glass of wine, as Thought Catalog writer Brianna Wiest wrote, "Self-care is often a very unbeautiful thing. It is making a spreadsheet of your debt and enforcing a morning routine and cooking yourself healthy meals and no longer just running from your problems and calling the distraction a solution."

So what areas do you need to round out to develop whole healthiness? What self-care practices do you need to lean into? Here are 36 self-care practice ideas.
Mentally
Call a friend you miss that you haven't talked to in awhile
Write a thank you note to someone
Read a book that doesn't have to do with work
Finish a small thing on your to-do list and cross it off
Draw and don't care how unrealistic it looks
Listen to something that makes you laugh
Turn off all noise and sit in silence or go on a walk without headphones
Start a compliment book and write down the nice things people say about you to read later
Go outside for at least 15 minutes every day
Make a tiny goal you can keep for a week and celebrate when you succeed
Call your parent or partner and tell them why you appreciate them
Pray or verbally express to the universe what you are grateful for
Make a to-do list to clean out your brain
Listen to a favorite song and do only that: listen
Do the thing you're really dreading so you can get it over with
Write down things that are challenging you and include possible solutions
Get rid of unworn clothes in your closet
Related: 7 Health Benefits of Sunlight
Physically
Step away from your phone or screen and close your eyes for 60 seconds
Get enough to drink. If you hate water, use some water drops to sweeten it up.
Snack on vegetables and fruit
Don't drink caffeine or look at your phone before going to bed
Force your body to laugh and see if laughing comes naturally after that
Do your exercises outdoors. Research shows outdoor workouts improve mood and self-esteem more than indoor
Dance. Maybe this is cliche, but it's effective
Snuggle: with your partner, your child, a pet, or a blanket
Explore somewhere in your area you've always wanted to check out before
Light a candle, put on music, and clean the kitchen
Yes, self-care takes time and effort. And sometimes it's lovely and feels easy and sometimes it doesn't. But your health—mental and physical—is worth it.
Select Health may link to other websites for your convenience. Select Health does not expressly or implicitly recommend or endorse the views, opinions, specific services, or products referenced at other websites linked to the Select Health site, unless explicitly stated.
The content presented here is for your information only. It is not a substitute for professional medical advice, and it should not be used to diagnose or treat a health problem or disease. Please consult your healthcare provider if you have any questions or concerns.