How to Be Happy and Healthy After Retirement
Enter retirement with a positive outlook with these tips.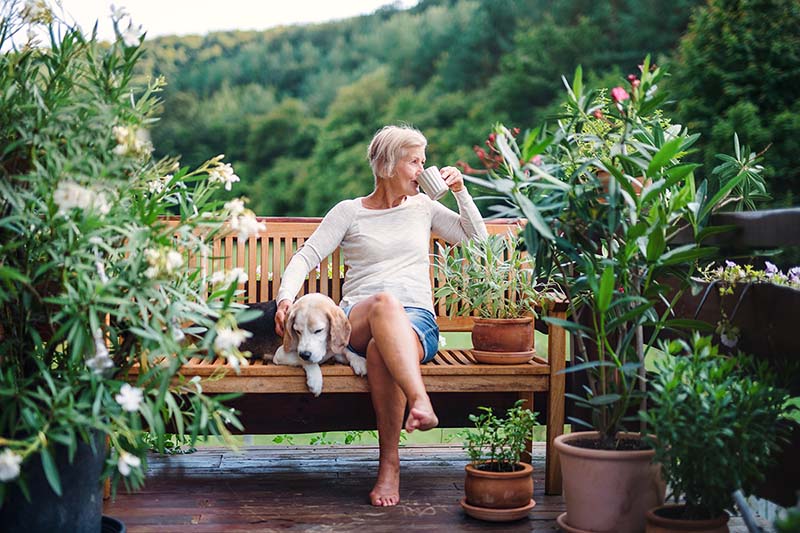 Find a Medicare Advantage Plan that's right for you. Click here.
Retirement is a phase in life that many people eagerly look forward to, as it's the time when they can enjoy the fruits of their labors and feel more relaxed. Whether you're just entering the retirement phase or you're already a few years in, here are some tips to help you live happily and healthily throughout retirement.

Related: 5 Healthy Habits for Seniors

How to have a happy retirement
There isn't a one-size-fits-all solution to being happy. Instead, finding true happiness is about finding joy in the things you do every day and building and maintaining strong relationships with the people around you.

For many new retirees, the shift from a packed schedule to an open one can be a challenge. You may constantly be wondering how to spend your time and fill your days.

Think about what activities you enjoyed before retiring, including those you didn't always have time to do. You might feel more fulfilled if you create a loose schedule in retirement where you can pencil in activities and map out your day.

Socialization is also heavily linked to happiness in retirement. In fact, studies show that low social interaction is linked to an increased risk of dementia, cognitive decline, and heart disease.

Many people get much of their social interaction from the workplace, so retiring can make it more difficult to maintain a social life. Make an effort to build, maintain, and nurture relationships with friends and family members. Consider joining a local club for seniors, visiting the senior center, enrolling in a class, or volunteering to stay socially active and improve your well-being.

Although money can't buy happiness, having enough to support you through retirement can make this phase a lot easier on you and your loved ones. Planning for retirement is something that you can do throughout your life, leading up to the time when you close the chapter on your professional life.

Struggling financially can add stress, which can be emotionally and physically taxing. It's important to know what your needs will be to ensure you have enough money saved to sustain you and your lifestyle.
If you're nervous about life after retirement, gradually retiring is another option. You can communicate with your current employer about your desire to remain working part-time, or you can seek other part-time or per diem work.
How to have a healthy retirement
Your health will play a significant role in your ability to enjoy your retirement. It's hard to participate in activities and engage in social interactions if you're not feeling well or your body feels tired and rundown.

If you retire around the traditional age of 65, you could live for another 15+ years, as the current life expectancy in the U.S. is 77.8 years. It's important to take steps to maintain your health as much as possible so you can enjoy your retirement.

You'll also have more time to focus on your health, including your nutritional needs, physical activity, and overall well-being.

As you age, your nutritional needs change. For example, older adults often need more vitamin D and calcium than younger adults to maintain bone health. You may need to also include more dietary fiber as it is an important part of a balanced diet, while getting enough potassium to lower the risk of high blood pressure. Talking with your healthcare provider will help you keep a pulse on your health and what you can do to maintain it.

Getting active is also important to helping you stay healthy throughout retirement. You don't have to invest in expensive equipment or memberships. Many gyms offer discounts to those ages 65 and older through the Silver Sneakers program, available through Medicare Advantage plans.

Simply heading out for a brisk walk once or twice a day can help keep your blood pumping and muscles strong. Getting at least 150 minutes of moderate exercise a week is recommended for older adults to reap the benefits of staying active. If you experience any discomfort while exercising, stop and talk to your healthcare provider.

Related: Don't Trip Up: Fall Prevention Tips

By having a retirement plan, saving up, and maintaining strong relationships, you can enjoy the retirement you've been working toward. If you need additional resources or help during retirement, check out your local senior centers or your area's Aging and Adult Services department, which is typically offered through your county or municipality government.