Don't Trip Up: Fall Prevention Tips
As we age, our bones get more brittle and less dense, and falling can be very serious. Use these tips to help avoid a nasty tumble.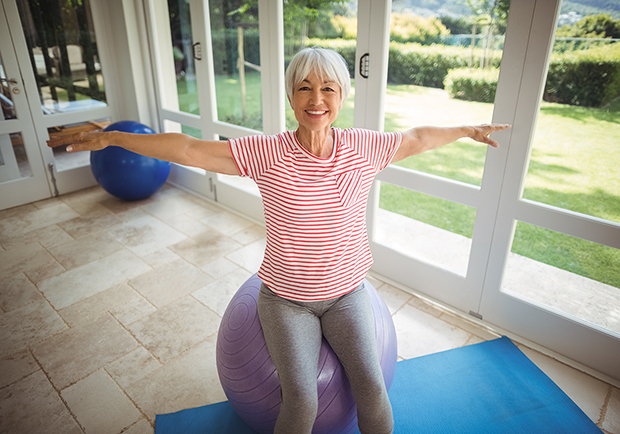 For those 65 years and older, falling can be very serious. Many falls may not cause injuries, but according to the Centers for Disease Control, one out of five falls causes a serious injury such as a broken bone or head injury. Recovering from a fall that causes injury can make it difficult for a person to have good quality of life.
Related: These Foods Can Actually Help Alleviate Arthritis Pain Or Symptoms
What are some prevention measures you can take to avoid falls?
Talk with your Primary Care Provider (PCP). Ask your PCP to assess your risk for falling. Review your medications together to see if any prescriptions or over-the-counter drugs may have side effects like drowsiness or dizziness, and ask if a vitamin D supplement would be beneficial to take as you age to maintain strong bones.
Try balance exercises. Building strength and stability in your body through Tai Chi or other strength training exercises can help reduce the risk of falling.
Check your vision. Have your eyes checked at least once a year to have your prescription updated, if needed. To verify your vision coverage, please call Member Services.
Make your home safer. Make sure you have plenty of lighting in your home and add railings in your bathroom near the toilet and tub to assist in standing up.
Clean up clutter. Remove extra clutter from your home. Pick up any magazines, jackets, boxes, or loose papers that may be laying in the hallways or stairways.
Avoid slippery surfaces. Certain areas in your home get extra slippery when they get wet. For these areas you can't avoid (e.g., bathtubs, showers, and kitchen or bathroom floors), it's a good idea to get some nonslip mats which provide more stable surface.
Related: Stepping On
Do you have other suggestions for us on how to prevent falling? Tell us in the comments below. And be sure to check out other healthy living articles.
Source: "Important Facts About Falls." Centers for Disease Control and Prevention, 2017. Web. 20 Sept. 2017.
SelectHealth may link to other websites for your convenience. SelectHealth does not expressly or implicitly recommend or endorse the views, opinions, specific services, or products referenced at other websites linked to the SelectHealth site, unless explicitly stated.
The content presented here is for your information only. It is not a substitute for professional medical advice, and it should not be used to diagnose or treat a health problem or disease. Please consult your healthcare provider if you have any questions or concerns.