5 Benefits of Joining a Medical Home
Not sure if a medical home is right for you? Here are several benefits to joining one.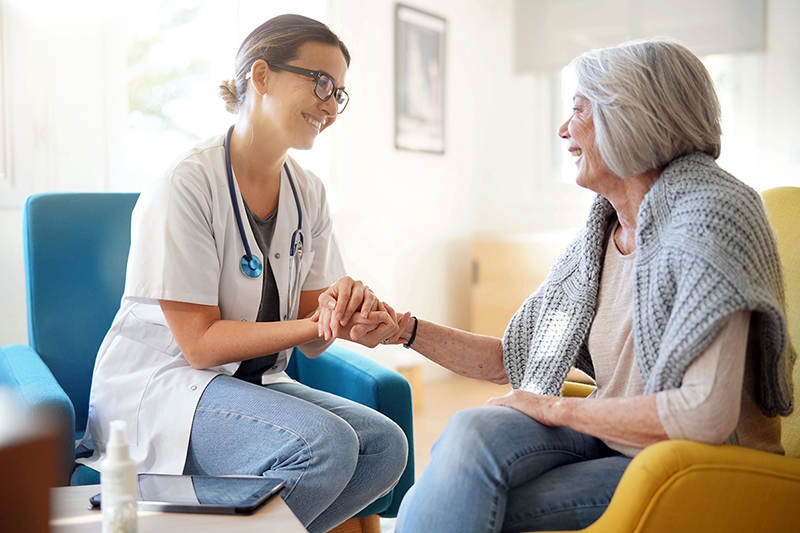 A medical home offers a comprehensive care approach that recognizes patients and their families as part of the care team. Joining a medical home may be a good fit for your needs if you are looking for a type of care approach that is built on partnerships between healthcare professionals and families.

Related: What Is a Medical Home?

If you are unsure if this care approach will address your needs, here are five benefits of joining a medical home:
1. A customized experience
Think of this as a partnership between health professionals and you. In this team-based approach, you are involved in making decisions about your health with your doctor and their team.

As you establish a plan of care, rather than being treated for one illness or another, the medical home team treats you holistically. It's also not just about treating you when you're sick. Getting the right preventive care and screenings is an important part of living the healthiest life possible.
2. Coordinated care
One of the core functions of a medical home is getting coordinated care. Your healthcare team will keep your care organized, including lab results, prescriptions, hospitals, medical history, and community resources. They coordinate, guide, and make your care convenient.
3. Safe and respectful care
Your team will recognize your beliefs, language, and traditions so you can feel safe, welcome, and respected. Everyone's health needs are different, and so are our cultures. This care delivery model ensures you are treated as a person, not just another patient.
4. Quality care
Since a medical home is based on coordinated and comprehensive care, managing a chronic or complex condition may be easier. The patient-centered medical home care model is also designed to deliver high-quality preventive care. Your healthcare team will give you the right tools and support to be a healthier you.
5. Convenient
By joining a medical home, you get clear communication with your doctors to make sure you receive quality, consistent care. A medical home values your time, so the team is committed to shorter wait times, time-appropriate appointments, and offering virtual and telephone assistance whenever you need it.
Related: Our Mobile App, Member Tools Right At Your Fingertips