What Is a Medical Home
Considering a medical home as your primary care approach? Learn the basics of medical homes and why it may be the right care approach for you.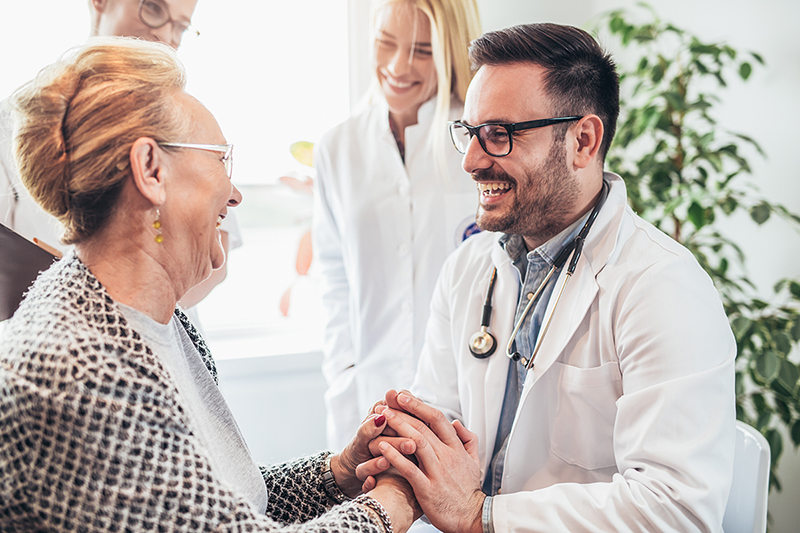 A medical home (also known as patient-centered medical home) is a team-based healthcare delivery model focused on providing comprehensive care. This approach recognizes patients and their families as essential members of the care team. Simply put, it is a partnership between a team of healthcare professionals, families, and community resources.
What is a medical home?
Doctors focus on coordinating all aspects of your care, from preventive to chronic care. Medical homes consist of these functions:
• Accessibility: A medical home ensures primary care is accessible by enhancing office hours, use of electronic methods like telephone or video chat, and even offering after-hours access.

• Coordination: A medical home extends beyond the walls of a clinic. This healthcare approach coordinates care among health professionals including doctors, nurses, and pharmacists; community resources; and other key members of the healthcare team.

• Comprehensive collaboration: The medical home approach involves patients in decisions about their health. Healthcare professionals are accountable for health needs and focus on giving extensive disease management and preventive care.

• Cultural sensitivity: Health professionals involved in a medical home strive to make patients feel safe and welcome. They work to recognize, value, and respect patients' and their families' beliefs, traditions, and language.
Related: Stay Healthy with Preventive Care
A medical home offers you a more enhanced healthcare experience through patient and provider accountability. This continuous care model helps you understand your health plan and health needs as you communicate with your doctors and receive their coaching to meet your goals.

The medical home delivery care model is simply healthcare that puts you at the center. Your team will make sure you have the support you need to live your healthiest life possible. To find a medical home near you or learn more about this subject, call our Member Advocates at 800-515-2220.

Related: Select Health Care Managers Can Help You Manage Chronic Conditions