Here's How to Create a Healthy Diet
Diet plays such a big role in your life, so make it count with these four ways to create and maintain healthy eating habits.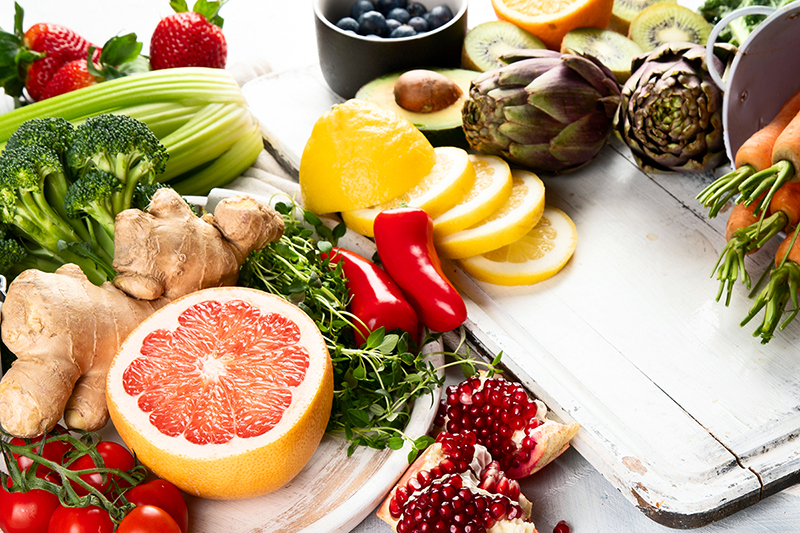 It can be overwhelming to make changes to your diet—you want to do what's best for you and be comfortable with whatever changes you make. The good news is, your diet is entirely up to you. But, by making small and simple changes to your diet, you'll be able to reap some added health benefits and create healthy habits that will last.
Here are some ideas to help you get started:
Log your food
Logging your food for even two to three days gives you a snapshot of your typical eating habits. After tracking for a day or two, you might already notice areas that need improvement. Once you make a couple adjustments, focus on what you like and how you feel when you eat certain foods or meals. This way you'll be able to make changes according to your own taste.
The great thing about diets is that they require variety to be healthy—and keeping track of your food may help you get the variety of nutrients you need. Keeping a food journal can also help you keep track of things you'd like to monitor such as calories per day, saturated fat, sodium, or sugar intake. Start today by using a tracker like My Fitness Pal or Lose It.
Cook more meals at home
Meals prepared at home are typically lower in calories, sodium, and fat compared to a meal prepared at a restaurant. Plus, when you cook your own meals, you know exactly what's in them. Plan your week and choose an extra night or two that you can commit to eating at home—eliminating just one night of eating out is a victory.
Soon, eating at home will become a habit, and your cooking skills might even improve. Eventually, you might even prefer a home-cooked meal, saving you money in the long run. Meals at home don't need to be fancy to be healthy and cook time can be less than 30 minutes.
Related: Thirty 15-Minute Healthy Meals for Busy Weeknights
Do your research
Fad diets come and go. Things like weight-loss supplements and fat-burning shakes are everywhere you look, but many of those products lack the research to substantiate the benefits they claim to provide. Instead of hopping on and off diet trends, focus on creating lasting healthy habits and make decisions that will benefit you in the long run. Make a goal to drink a glass of water with every meal or to walk 30 minutes a day—these good habits will never be a short-lived fad.
Related: DIY Workout: Creative At-Home Workouts
Celebrate the non-scale victories
The scale doesn't define you, and just because you aren't losing weight doesn't mean that you aren't moving toward a healthier lifestyle. Celebrate more energy, clearer skin, a better mood, and many other positive side effects that a healthy diet will bring. The scale will fluctuate day to day and should not be the sole factor in determining how or what you eat on a given day.
A healthier diet doesn't have to mean changing everything. But, with a few adjustments, you'll be creating a healthier lifestyle in no time.
What improvements have you made to your diet? Tell us on Facebook—we'd love to hear from you.
While you're here, check out our other healthy living articles. For information on our medical or dental plans, visit selecthealth.org/plans.
Select Health may link to other websites for your convenience. Select Health does not expressly or implicitly recommend or endorse the views, opinions, specific services, or products referenced at other websites linked to the Select Health site, unless explicitly stated.
The content presented here is for your information only. It is not a substitute for professional medical advice, and it should not be used to diagnose or treat a health problem or disease. Please consult your healthcare provider if you have any questions or concerns.