Health Insurance Survival Guide
Understanding your health plan can be a real undertaking. Explore the many tools and resources to help you not only survive but thrive!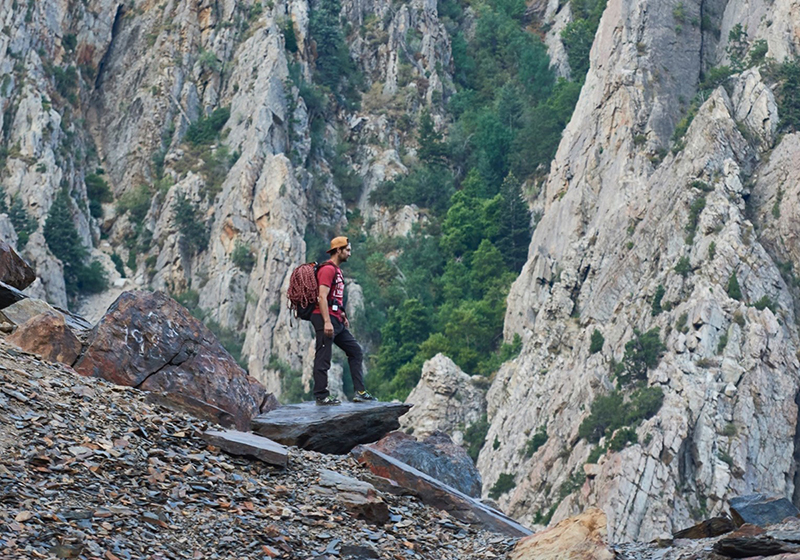 Here's how you can begin navigating your way through everything related to your health plan—from wellness resources to choosing a doctor to managing your costs. We've got you covered!
Survival tool #1: Our Secure Member Website
Logging in to your member account is the vehicle for all your current health plan information. If you use only one tool, this should be it! It's available 24 hours a day, seven days a week through our mobile app or at selecthealth.org. Before you dive in, you must create an account, but once you have it, it's smooth sailing! Now that you've got an account, here's what you can do:
Check Coverage and Claims
Find Lower-cost Medications
View ID Cards
Access Medical Records
Send Secure Messages
Request a Call Back
Chat with Us
Survival tool #2: The SelectHealth® Mobile App
For your journey, you'll need to get the app. Consider it a knapsack of all the health plan goodies you can carry with you. That way we'll be there wherever you need us—at home, work, or even the doctor's office. Find it in the App Store or Google Play.
Survival tool #3: Medical Cost Estimator
Planning makes perfect, right? Our Medical Cost Estimator maps out the costs of a procedure or service so you can plan ahead for big expenses. Get estimates based on your specific benefits and network. You can:
Search for a procedure, doctor, or hospital—no codes necessary
Specify a geographical range, sort by cost, and set defaults
View a snapshot: You Pay, Plan Pays, and Total Cost
Get details such as provider cost, facility cost, labs, supplies, ancillary facility fees, and global/local anesthesia
Visit selecthealth.org and log in to get started.
Survival tool #4: Nurse Lines
We have a nurse line available 24/7 that allows you to speak to a registered nurse who will listen to your concerns and help you decide what course of action to take. All you need is your phone.
In Utah, reach Intermountain Health Answers® at 844-501-6600.
In Idaho, reach St. Luke's Nurse Line at 844-265-7648.
Related: The Right Care When You Need It
Survival tool #5: Connect Care
Use your computer, tablet, or phone to connect by video with a doctor or nurse practitioner anytime (24/7 access). Visit intermountainconnectcare.org or download the app. It's never more than $49 per visit. Log in to your member account on selecthealth.org and review your benefits for coverage information.
Survival tool #6: Member Services
Our Member Services representatives are available six days a week to answer questions about your benefits and claims. To contact Member Services, call 800-538-5038 weekdays, from 7:00 a.m. to 8:00 p.m., and Saturdays, from 9:00 a.m. to 2:00 p.m. TTY users, please call 711.
Survival tool #7: SelectHealth Member Advocates®
Member AdvocatesSM can help you find the right doctor, clinic, or behavioral health provider for your needs. They can even schedule an appointment—no referral necessary. Call 800-515-2220 for help.
SelectHealth may link to other websites for your convenience. SelectHealth does not expressly or implicitly recommend or endorse the views, opinions, specific services, or products referenced at other websites linked to the SelectHealth site, unless explicitly stated.
The content presented here is for your information only. It is not a substitute for professional medical advice, and it should not be used to diagnose or treat a health problem or disease. Please consult your healthcare provider if you have any questions or concerns.