Keeping Your Family Safe While Traveling
Summer's the best time for fun, but there's a dark side to all that sun. Learn how to keep your family safe while traveling.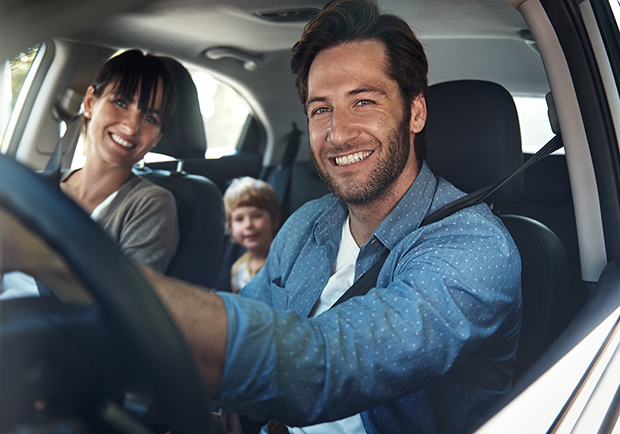 The warmer weather means increased traffic and travel on the roadways. Read our tips to help keep your family safe on your next trip.
Related: Uncomfortable Truths About Distracted Driving
Leave the cellphone in the back seat
According to Utah Zero Fatalities, if you text and drive, you're as dangerous as someone who is twice the legal drinking limit.Distractions such as cell phones and talking to other passengers account for 58.5% of the cause of crashes. But not having your phone in your hand means you won't be tempted to look at it. If you need to use your phone's GPS, start it before you start driving and use audio directions to avoid glancing down.
Bow out of the conversation
This one's difficult because not talking to your passengers can be seen as rude. Train yourself not to look at the person with whom you're speaking.
Check your tires
Hot weather weakens tires, making them more susceptible to popping. Proper air pressure will help avoid blowouts.
Don't overload your car
This goes along with the suggestion above: Overloading your car means your tires are more likely to pop. Also, make sure your trailer or boat is properly hitched before driving off and properly secure your load.
Bring your insurance card with you
Take a few minutes to understand your benefits and where you can get urgent or emergency care while you're traveling.
Related: 6 Tips for Staying Safe on Your Bike
Follow the above suggestions to make sure that an accident doesn't ruin the best season of the year. And, if you're a parent to a teenager, be sure to insist that they never use the phone while driving and know how to speak to their passengers without becoming distracted. You may feel like you're nagging, but you just may end up saving a life.
Be sure to check out other Healthy Living articles.
SelectHealth may link to other websites for your convenience. SelectHealth does not expressly or implicitly recommend or endorse the views, opinions, specific services, or products referenced at other websites linked to the SelectHealth site, unless explicitly stated.
The content presented here is for your information only. It is not a substitute for professional medical advice, and it should not be used to diagnose or treat a health problem or disease. Please consult your healthcare provider if you have any questions or concerns