Lazy Morning's 8-Minute Egg Bites
Start your morning off right with these simple and quick breakfast bites.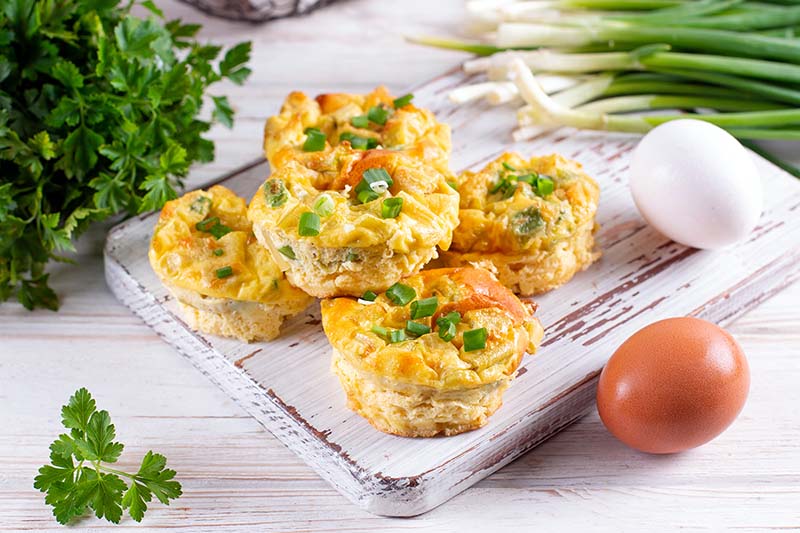 Prep time: 5 minutes
Cooking time: 8 minutes
Serves: 14
Ingredients
9 large eggs
¼ cup water or milk
½ tsp. salt
½ tsp. baking powder
Ground black pepper to taste
Cooking spray
2 silicone egg bite molds

Optional ingredients
Handful of spinach, finely chopped
½ large bell pepper, diced
Parmesan cheese, grated
Instructions
Add water or milk to the pressure cooker.
Whisk together eggs, water, baking powder, salt, and pepper in a large measuring cup.
Spray the egg bite silicone molds with cooking spray and pour egg mixture into each of the openings until they are about 2/3 full.
If using optional ingredients, add them on top of each egg bite.
Close the lid of the silicone mold and stack in a staggered position, so the individual cups do not line up. Place the molds on top of the trivet with handles and set carefully into the pressure cooker.
Close the lid and seal the release valve.
Cook on low for 8 to 11 minutes, depending on the size of the pressure cooker.
When ready, release the valve to vent and remove the molds from the pressure cooker by using the trivets.
Remove the mold lids and allow the egg bites to cool. Using a small silicone spatula, slowly go around the edge of each bite to release it from the mold.
Enjoy.
Nutrition Facts (per Serving): Calories: 42kcal | Carbohydrates: 1g | Protein: 4g | Fat: 3g | Saturated Fat: 1g | Cholesterol: 105mg | Sodium: 141mg | Fiber: 1g | Sugar: 1g

Related: Easy Avocado Toast
Reference: "Instant Pot Egg Bites." ifoodreal, 15 December 2020, https://ifoodreal.com/instant-pot-egg-bites/.