Easy Avocado Toast
Whip this up and enjoy a quick, healthy breakfast or mid-day snack.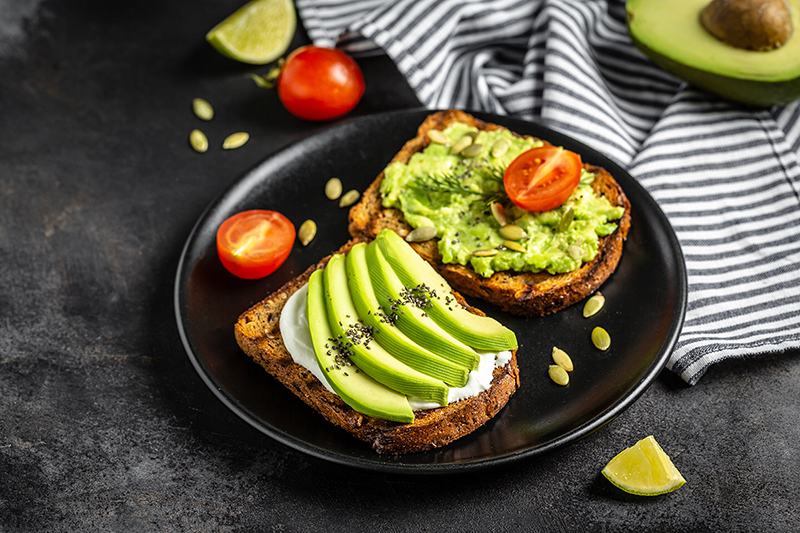 Prep time: 10 minutes
Cooking time: None
Serves: 2
Ingredients
2 slices of bread
¼ cup spreadable goat cheese
½ cup arugula
1 small avocado, sliced
5 grape tomatoes, sliced
Salt and pepper, to taste
Instructions
1. Toast or grill each slice of bread.
2. Spread the goat cheese over each slice of bread.
3. Top the toast with arugula, avocado slices, sliced tomatoes, and salt and pepper.
Nutrition Facts (per Serving): Carbohydrates: 289 cal | Protein: 16g | Fat: 17g

Related: Avocado Toast with Egg
Reference: McMichael, Christine. "Easy Avocado Toast." Jar of Lemons, 03 February 2019, https://www.jaroflemons.com/grilled-avocado-goat-cheese-toast/#wprm-recipe-container-11613