Why Select Health?
We are champions of healthy—and we think you can be, too. That's why we're doing everything we can to make your experience with Select Health a positive one.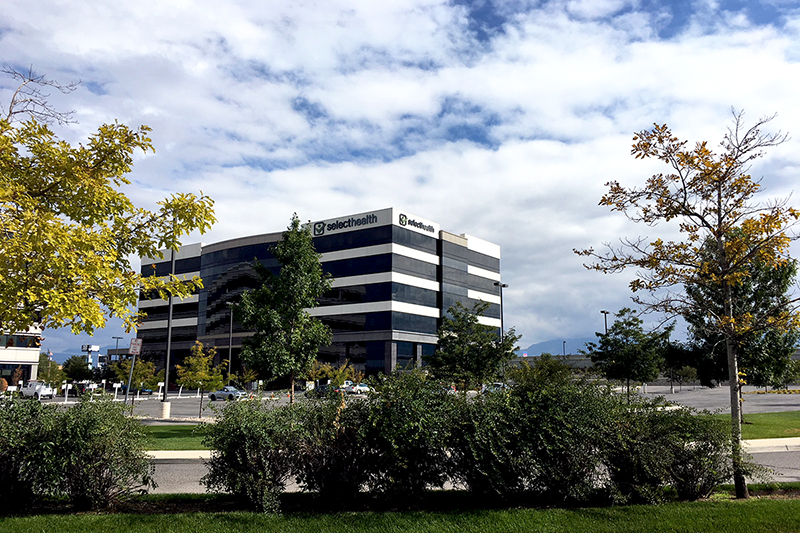 Choosing a not-for-profit, community-based health plan like Select Health is the beginning of a relationship intended to help you make good choices and live a healthy life. Our members are in various stages of life and health, and we understand that the definition of health is different for everyone: Many people are trying to improve their health, others are getting preventive care to stay healthy, and some are managing a chronic condition. Some are simply seeking peace of mind knowing that if something happens, we'll be there.

Related: Better Cost Transparency with Our Medical Cost Estimator

You may be surprised to learn more about who Select Health is and how we meet the unique needs of our members and improve the communities in which we live. Read on to find out how our mission makes yours easier:
Stability
After more than 35 years in business, we know a few things about health insurance. We are confident in our ability to provide access to high-quality healthcare to more than 930,000 members in Utah, Idaho, and Nevada. But we also know that healthcare is changing faster than ever before, and we are constantly re-evaluating to keep up with changing technology, healthcare reform, and consumer demands so we can continue to be a stable choice in the future.
Local service
We live, work, and play in the same communities you do. When you call us, you're talking to someone who lives in your community—or the one next to yours. When Select Health employees need healthcare, we use the same providers and clinics you do. You've probably run into one of us at the grocery store! It's nice to know that the person picking up the phone is a neighbor.
Integration
It's a big word for something really important about our company. Our parent company is Intermountain Health, and we share a mission of Helping People Live the Healthiest Lives Possible. But what does our integrated system mean for you? We have a unique perspective because of our relationship with Intermountain Health in Utah and affiliation with St. Luke's Health System in Idaho. Health plans like ours work closely with healthcare providers, giving us a broader perspective and facilitating open discussions about the challenges patients face. We form stable systems focused on health, and together we can ensure that patients and members get preventive care and screenings they need to stay healthy.
A focus on you
Every decision we make is with you in mind. We hold focus groups and run online customer communities to get feedback from consumers on a range of topics, and we use this feedback to improve our products and services. If we think an idea is great but consumers are telling us something different, we go back to the drawing board—and we keep trying until we get it right.
Community involvement
We may sell health plans, but we're more than a safety net. Engaging members in their health and building healthier communities is key to our mission. Here are just a few of our community programs and sponsorships:
B3: Brain, Body, Boost – Aimed at 4th, 5th, and 6th graders, this program challenges kids to lead healthier, more active lives. We provide lesson plans and activities, and teachers can earn free school supplies to stock their classrooms.
Select Health Awards – This program helps those who are helping others. Each year we choose 20 organizations devoted to improving the lives of others and award them $3,000 to use toward their mission.
Utah Gives Back – Together with KSL, we celebrate organizations that offer hope, understanding, and help to those in need. Visit Utah Gives Back to learn about the organizations spotlighted each week on KSL NewsRadio.
Decision-making tools
Medical Cost Estimator – Our most-requested member tool, the Medical Cost Estimator, provides personalized estimates based on the member's benefits for a doctor, hospital, or service.
Select Health Online Account – Members can visit our secure member website and see exactly where they stand with their year-to-date totals such as their deductible and out-of-pocket. If they have a health savings account with HealthEquity®, those amounts are listed here too, enabling members to get a complete picture of their healthcare costs in one place.
Added value
As part of their plan, Select Health members have lots of extras that many either don't know about or forget to use. But taking advantage of these services can make a difference for many individuals and families:
Member Discounts – Perhaps the least-known membership "extra" is our discount program. Members can search for discounts on services such as LASIK, acupuncture, tattoo removal, and more.
Healthy Beginnings – Moms-to-be, especially those with high-risk pregnancies, should take advantage of this program, which is included in certain plans. Our nurse care managers are happy to answer questions, and moms get a free book about pregnancy and childcare.
Care and Disease Management – Believe it or not, our care managers are here to help you. Every day, Select Health care managers coordinate care with physicians' offices and talk with members to understand their needs and facilitate services.
Member Advocates – At times you may need help finding the right doctor or getting an appointment. Our Member Advocates are experts at doing just that—they help members locate providers of all types, including those who speak a specific language, and they will even make an appointment for you.
Intermountain Connect Care – Talk to a provider through your smartphone or computer. Connect Care is a convenient way to address concerns such as fever, cough, joint pain/strain, minor burns or rashes, or sinus pain, to name a few.
So when it's time to make a choice, consider a health plan that will help you live the healthiest life possible—because benefits should go beyond paying claims. We partner with caregivers who share our mission and values, and we push ourselves beyond the status quo to develop tools, provide information, and engage our members in new ways to help them get the most from their health plan.

Learn more on our website or by following Select Health on social media channels.

Related: Do You Know the Warning Signs of Breast Cancer?