Reasons Why Volunteering Is Important
Most of us want to do good in the world and have a desire to help others. Here are some reasons why volunteering is not only good for your community, but good for your physical health too.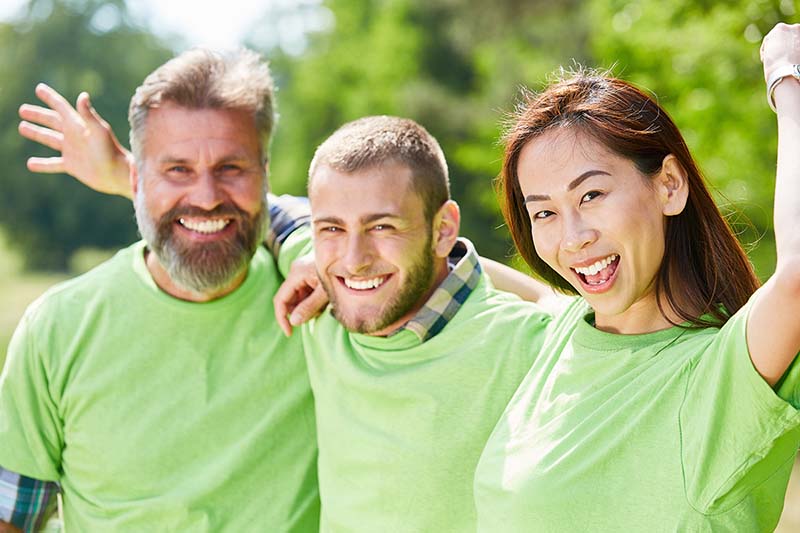 Instinctively, most of us recognize that volunteering for something we believe in is a good thing. But finding the time or motivation often overpowers our commitment to doing good. So why is volunteering even important?
Related: Seeking Kindness: 9 Ways to Show Kindness
Volunteering is a selfless act, but it has a lot of personal benefits. So if you need some motivation to be a little more selfless, let's first look at some of the reasons you should volunteer:
Lowers high blood pressure
A study done at Carnegie Mellon University showed volunteering lowered blood pressure. They don't totally know why, but it could be because volunteer work sometimes includes physical activity, and it could also be linked to lower stress.
"Many people find volunteer work to be helpful with respect to stress reduction, and we know that stress is very strongly linked to health outcomes," Rodlescia Sneed, the study author told Harvard Health Publishing.
Decreases depression and loneliness
Feeling that you are doing something to benefit others is a great thing for your brain. Because volunteer work tends to make people feel more socially connected, it wards off feelings of depression and loneliness.
It gives you an edge on your career
Well-rounded resumes include volunteer work. Employers know the benefits volunteer work has on their employees, and they know volunteer work can say a lot about a person.
It helps you meet people
How do you make new friends once you become an adult? It's a lot harder than when you were a child or teenager. Volunteering can open up more opportunities to have a shared experience with someone, which is often where the best friendships blossom.
It allows you to give back to something you feel passionate about
The great thing about volunteer work is that there are as many ways to help as there are people. Do you want to help children learn to read better? There's a place for that. Or maybe you'd prefer teaching refugees how to acclimate to a new country and culture. There's a place for that too.
And if you love furry creatures, pet shelters are always looking for volunteers. Or if you're outdoorsy, there are hiking trails to be cleaned up.
Being able to volunteer several hours is usually difficult for people. There are micro volunteer opportunities you can do from your own home. Check out organizations such as Volunteer Match, United Way, Just Serve, or Red Cross to see what opportunities seem the best for you.
Related: Giving Back Matters: Physician Started as a Volunteer
It actually changes lives
And of course, the greatest benefit of volunteering is the reason we do it at all: it makes a difference. Whatever area you are volunteering in, you are making an impact in your life, the lives of those you volunteer with, and the lives of those who benefit from your efforts.
Volunteering is a sacrifice, but when you start doing it, you usually discover the benefits outweigh all things you're giving up yourself.