Be Smart Around Water—Facts and Statistics You Should Know
Water accidents are the second leading cause of death in children 14 and younger. Remember these tips to stay safe all summer long.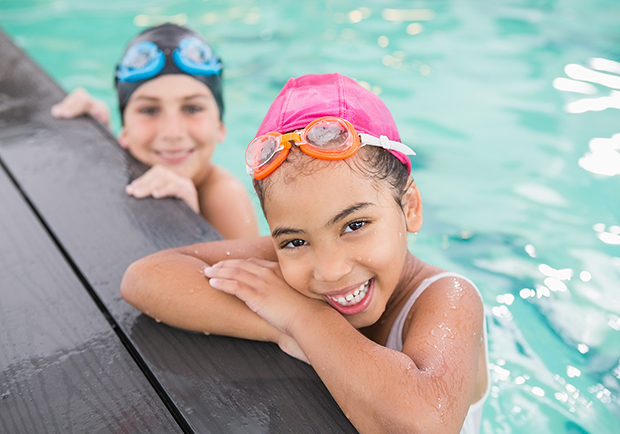 Water accidents are the second leading cause of death in children 14 and younger. Remember these tips to stay safe all summer long.
Related: Tips for Becoming Healthier As a Family
Primary Children's Hospital urges parents this summer, "Don't just be there, be aware." The message comes as an effort to prevent drowning, the second leading cause of injury death among children younger than the age of 14.
Water accidents are also a major cause of life-altering brain injuries every year. The messages emphasize that parents must assure 100 percent supervision when their children are near water, at any depth, and must stay alert and avoid distractions. Although there are many risk factors for water-related accidents, the most common in summertime include:
Family gatherings near pools, lakes, and rivers, which pose the greatest threat to children ages five and younger
Teens, who are the most at risk in open water, especially teenage boys who overestimate their swimming ability
Inadequate supervision, the person who is supposed to be watching the child looked away or left the area for "just a minute"
As family and friends are enjoying summer recreation, whether it is near a lake, river, or pool, there are some simple tips to keep in mind, such as:
Never take your eyes off children in the water
If a child is missing, always check the pool or water first
Teach a child to swim, but remember, there is no substitution for supervision
Never dive into unknown water
Keep a phone nearby in case of an emergency
Use approved life jackets
Related: 5 Tips for Planning a Safe Hike
Tragedies happen in a blink of an eye
There's simply no substitute for 100 percent supervision. Watch your children at all times when they're around any type of water. Most children love water and it can be fun, but kids and water can present a dangerous mix at anyplace and anytime.
Water-related incidents can be prevented by being aware, educating children, and watching conscientiously. To prepare for an emergency, adults should learn infant and child CPR.
Be sure to check out other healthy living articles.
Select Health may link to other websites for your convenience. Select Health does not expressly or implicitly recommend or endorse the views, opinions, specific services, or products referenced at other websites linked to the Select Health site, unless explicitly stated.
Select Health disclaims any responsibility for the content, information or the privacy and security policies contained on other websites, and does not exert any editorial or other control over those sites.