Step into Safety: Preventing Falls and Injury
September is National Falls Awareness Month, a time to educate seniors and their families about the risk of falls.
​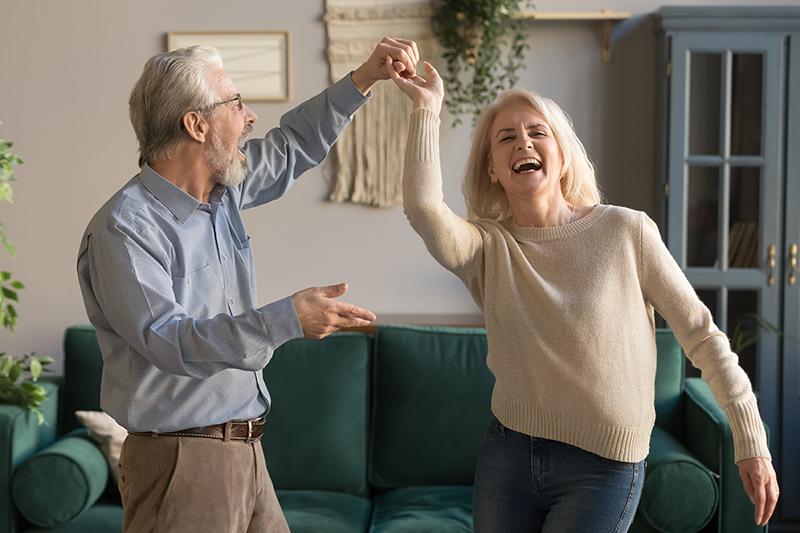 September is National Falls Awareness Month, which helps educate seniors and their families about the risk of falls that can lead to injury, immobility, depression, and declining health.
Preserving Independence
An unexpected fall can have a big impact on your physical and mental health, as well as your quality of life. As we age, we may begin to fear situations that could lead to a fall, like leaving the house for groceries or being active with our friends and family. Becoming isolated can have severe impacts on your mental health, such as depression, anxiety, and feelings of helplessness.
Taking a few steps to keep confidence in your mobility will go a long way in maintaining and preserving your health and lifestyle. Staying active inside and outside the home keeps us socially active and engaged, which leads to an overall healthy and happy life.
Why is falls prevention so important? Let's take a look at the why behind it.
Falls Facts1
Staying Sure-Footed
There are many things we can do to prevent falls and injuries. Here are some exercises to help you feel stronger and more confident in your footing!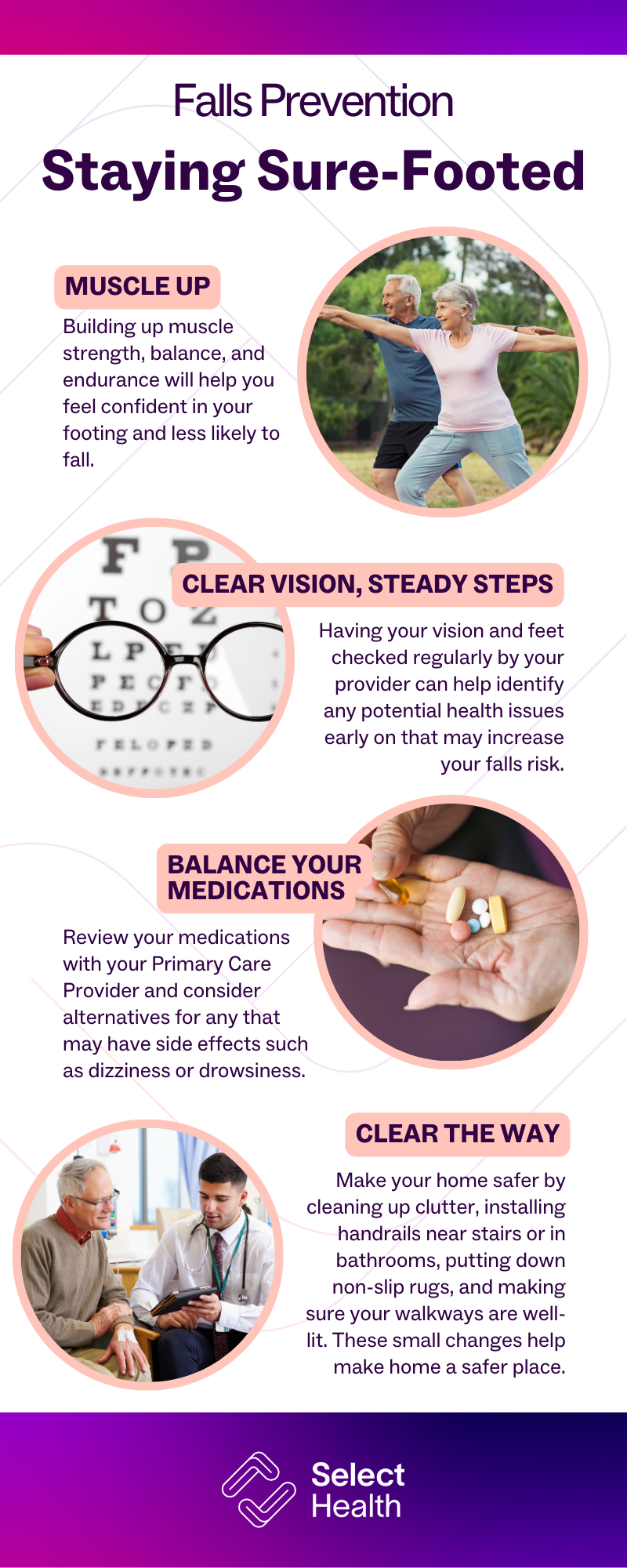 How to Recover
If a fall happens, it's important to know how to help yourself back up without assistance. This video from Intermountain Health shows you how to recover from a fall, step by step.
Keep Stepping On
Now that you know the basics, make sure to assess your falls risk with this free online assessment.
It's also important to talk with your provider about your specific falls risk and put together a plan to help prevent them. If a fall does happen, you and your provider can be ready for a treatment game plan to get you back on your feet.
For help finding a provider, contact Member Services 855-442-9900.
Source:
1: https://intermountainhealthcare.org/blogs/topics/live-well/2019/09/6-simple-ways-to-prevent-falls/
​