Appreciating the Impact of Social Determinants of Health
Here's how we use the social determinants of health to help our members navigate the healthcare system and improve their quality of life.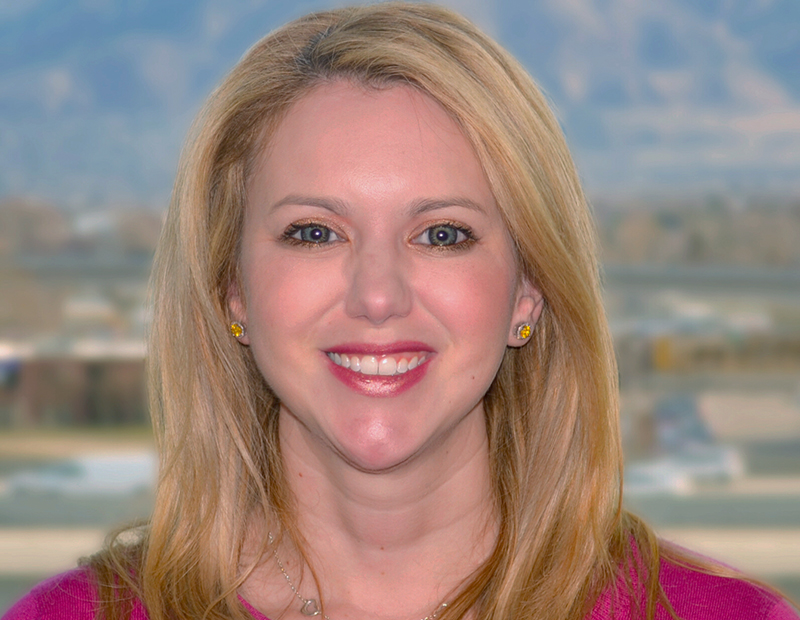 We all experience hardships that make it challenging to live the healthiest life possible. These hardships are sometimes unavoidable, creating a burden that may prevent us from focusing on other important factors like our health. Oftentimes, if we are worried about meeting basic needs, we overlook health issues. This tradeoff is more expensive and negatively influences overall health, well-being, and life expectancy.

Select Health has a mission to help people live their healthiest lives possible. We work to address the barriers that prevent our members from focusing on their health. We understand that our members' needs are different, and we refer to the social determinants of health to better understand what our members require at the most basic levels.

Social determinants of health (SDoH) are defined as "conditions in the environments in which people are born, live, learn, work, play, worship, and age that affect a wide range of health, functioning, and quality-of-life outcomes and risks." In healthcare and at Select Health, these social determinants are more refined to include interpersonal violence, food insecurity, utility needs, housing instability, and lack of transportation.

We have discovered that these five primary determinants have the greatest impact on health. In my role at Select Health, I oversee the strategy, direction, and coordination of social services integration within the organization. The three most common determinants I often encounter are lack of transportation, housing, and food.

When any of the five conditions is impacted, everything else may lose value. Health is frequently neglected in situations where a determinant is threatened. It's hard to manage your chronic condition if you don't know where you are going to sleep tonight or when you will get your next meal.

As a health system, it is imperative that we consider these factors when helping our members navigate the healthcare system. Including social determinants as part of our model of care results in better outcomes for the member and lower costs to manage care.
Making it personal
We rely on our healthcare provider partners to assist our members in need and diligently work to help our members overcome challenges that may keep them from accessing healthcare resources.

For instance, we collaborated with Primary Children's Hospital to provide car seats while working with a local ride share program to safely transport a member and her children to doctor appointments.

In another opportunity to assist members with social determinant needs, our Select Health community health workers and care management team identified low-income housing for a member who did not have adequate living accommodations. By exercising preventive care and concern, we helped these members avoid potential long-term health damage that may have occurred as a result of their living situation.

Hunger and food instability are problems that go beyond the states Select Health serves; however, many of our members struggle with food insecurity and are not able to buy enough food. The pandemic further crippled those in this situation.

According to Feeding America, in Utah, one in eight children does not get enough food and one in nine people goes hungry. To help members who find themselves in this position, our Community Health Workers deliver food to their door. This is a small act that makes a big difference.

These examples transcend age, gender, and ethnicity. They show how social determinants impact our members' health and how we have the opportunity to help others improve their health outcomes.
Putting members' health first
As our member population grows, we continuously learn how we can better meet their needs so they can put their health first. Here are several ways we are doing this:

• Educating members on accessing and navigating the healthcare system

Our members may be new to health insurance or accessing insurance through our Medicaid program. Understanding the healthcare system and how to properly use insurance are essential in navigating the system. We help members understand the value of preventive visits, establish a relationship with a primary care doctor, and keep and attend appointments.

• Creating caregiver roles that make the most impact

Our care managers and community health workers are essential members of our team that execute on the social determinants and work closely with our members. In the examples above, our care managers and community health workers facilitated the initiatives. They work together to make sure that within our ability and purview, we are able to support our members.

• Equipping our caregivers with relevant resources

Our care managers and community health workers are trained and knowledgeable about the social determinants and how best to address each barrier. It is our goal and hope that our members are able to share these vulnerable situations with us so that we can provide the right resources to help.

• Frequently assessing our members'—both new and existing—needs

Our care managers and community health workers assess members' needs starting with a simple question: "Has anyone in your household gone without any of the following basic needs in the last month because of lack of funds or resources?" Capturing our members' needs helps to inform their care management plan and where possible, connects them to beneficial resources and services that they may not have known are available. We ask only for information pertinent to the social determinants of health. We value privacy and never seek information beyond what we need to make informed recommendations.

• Forming partnerships with local businesses with a shared mission of serving our communities

We help our members access community-based resources that provide social services support to help our members access what they need. These services include the Utah Food Bank, Utah Head Start, Logisticare, and Utah Association of Family Support Center among other local partnerships. On a case-by-case basis, we are able to refer our members to local services for additional support that meets their current needs.

Social determinants of health are not exclusive to one population and easily affect daily living. It is important to recognize the needs of others and learn about the resources available like the United Way 2-1-1 Program that was created to aid people in overcoming hardships by connecting with local community-based organizations. Because social determinants impact everyone, we all have the opportunity to help our neighbors and communities by supporting local and national causes that provide services to help people meet their basic needs.

Health is important long before you need medical care. At Select Health, we emphasize the importance of preventive care and living the healthiest life possible. This starts by helping our members conquer the challenges that keep them from focusing on their health.

Related: How We Care for More Than Our Members' Physical Well-Being