The Power of Influence
Here's a look at how past and present female leaders have influenced my career and helped shape me.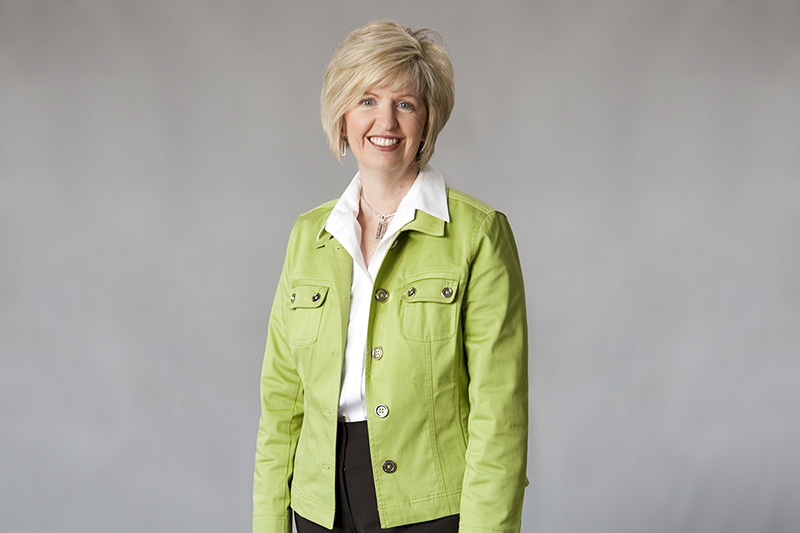 From my earliest beginnings, I've had strong women leaders to mentor, support, and teach me. They've provided constant encouragement, which reinforced strengths and attributes I didn't readily recognize in myself.
My greatest influence
My grandmother, Nellie, was my greatest influence. As a child, she instilled in me the drive to get an education, work hard, be independent, and respect others. She taught by example, starting with her own behaviors and beliefs.

Nellie was widowed at the age of 44 and was left to raise five small children, including my mother who was the youngest and just two years old. Nellie made ends meet by the sweat of her brow, laboring at the Defense Depot and sugar factory for long hours in difficult conditions.

Because of my grandmother, it's no wonder that I've always loved this quote by Thomas Edison: "Opportunity is missed by most people because it is dressed in overalls and looks like work." My grandmother was strong-willed, dependable, perseverant, and honest. Most significantly, she loved unconditionally, which always made me feel important and like I was the center of her world.
A personal goal
I've always been career-minded, but soon after getting married, my husband became ill and I had to drop out of college to support my family for the first ten years of our marriage. Going back to school was always in the back of my mind, but I decided to wait until our kids were grown to pursue more education.

Going back to school became a personal goal for me—it wasn't necessarily for my career, but for my own development. Once my youngest child was in high school, I went back to school and finished my bachelor's degree. I've learned from my own experience that it's likely there will be barriers to achieving your own goals, but it's never too late to expand your horizons—you just have to find a way to get past the obstacles and go after your dream.
A great mentor
During the beginning of my career in health insurance, I met a woman named Sally. Despite our age difference, we became fast friends. Anyone who knew Sally immediately felt like they had a best friend, and I was no exception. She was a master at building relationships, sharing her talents of empathy, listening, and understanding.

During a particularly challenging time in my life, I was feeling hopeless and alone. Sally came to the rescue, reviving the hope I had lost by her constant support, guidance, and listening ear. Oprah Winfrey said, "A mentor is someone who allows you to see the hope inside yourself." And Sally was just that kind of mentor to me.
An exceptional example

In 2010, I began my current role at Select Health, overseeing agent relations. During that same time, Pat joined the organization as President & CEO. I feel fortunate to have had the opportunity to learn from Pat's leadership as I've watched and observed her over the past ten years.
Pat is thoughtful, attentive, and reasonable in her approach. She shows great respect, looks for the good in others, and finds opportunities to recognize exceptional effort. As I think about her influence on me and other leaders across the organization, I think about how each have an opportunity to leave a lasting legacy.
Important leadership qualities
I've learned from many people who have helped me during my career. The legacies I've witnessed can be summarized in a short list of important qualities that I strive to demonstrate:
• Work hard and do what you say you'll do
• Offer support and assistance
• Be sincere
• Compliment the successes of others
• Listen and ask questions—but mostly listen
• Express gratitude
• Show uncompromising integrity and respect
Each of us has the ability to make a difference in someone else's life by the way we treat one another. As I look forward to the rest of my career, I think about these qualities and hope I continue to draw from the lessons I learned from my grandmother by having a strong work ethic and leaving a good impression on the people I've worked with.
Advice to aspiring leaders
I know at times it can be easy to get comfortable with our status quo, but when we're too comfortable, we don't stretch ourselves. If you're looking to grow, don't be afraid to make the first step, get out of your comfort zone, and challenge yourself. Look for opportunities that might broaden your skills and knowledge and go after them—even if you don't feel capable and think you might be overlooked.
Be patient with yourself and any challenges that may come your way. Things may not always happen like you want them to, so it's important to know that you may experience difficult times before achieving success. If you make it a habit to deliver what's asked of you, go beyond what's required, and strive to make a difference, your hard work will pay off. Your efforts and determination will be recognized, and the work you're doing now will be rewarded.
My challenge to you
You don't have to be in an important leadership position to be a leader. No matter your role, you have influence on others—at work, at home, in friendships, and in all areas of life. I challenge you to think about your own interactions and continually ask yourself who you may influence today.