Have your circumstances recently changed? We've got you covered.
If you've recently experienced changes to your job or if you're an employer struggling to offer coverage for your employees, here's a look at options available to you.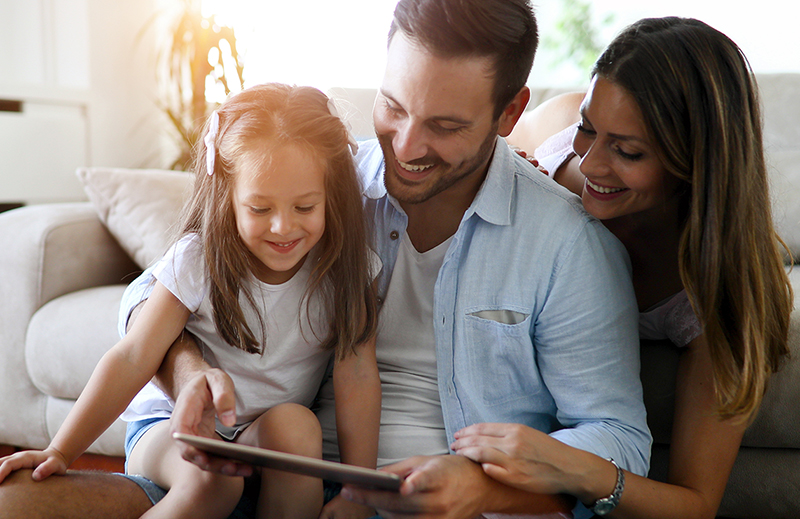 2020 has certainly brought its own unique set of challenges. Many people have been furloughed or have lost their employment. It's possible your work situation looks different for you or your employees than it did last year when you selected a health plan.
If you've recently experienced a job loss and no longer have health insurance, you don't have to remain uninsured. We may we have a plan that can work for your situation. And if you're an employer struggling to maintain health coverage for your employees, here's a look at some of your options. Regardless of what you choose, we want you to have the coverage you need.
For Individuals
If you've recently experienced a life event
A change in your life circumstances, such as losing health insurance through an employer or family member, may qualify you for a Special Enrollment Period (SEP). When it comes to insurance, this is good news: It means you may be able to enroll on a new health plan, either directly through a carrier like Select Health or on healthcare.gov. Examples of situations could that could qualify you for an SEP include:
• Loss of health insurance – You may have lost employer-sponsored coverage or perhaps coverage you had through a parent's job.
• A change in residence – If you're a student who moved home, this may apply to you.
• A change to your household – If you got married or divorced, had a baby, or legally separated from your partner, you may qualify.
The reasons you may qualify for an SEP vary, so if you think this may be an option, talk to an agent, call Select Health, or visit healthcare.gov to learn more. To enroll during an SEP, you must do so within 60 days of the qualifying event. And depending on your financial situation, you may qualify for a subsidy, which could reduce the monthly premium you pay for coverage.
If you've experienced job loss
If you or a partner has recently lost a job, you and your family may qualify for Medicaid. To find out if you qualify, visit medicaid.gov or call the Department of Workforce Services in your area.

Children may qualify for the Children's Health Insurance Plan (CHIP), a state-sponsored program that insures children under the age of 19. To get help finding a health plan for your child, visit insurekidsnow.gov or call 877-KIDS-NOW.
If you've experienced a change in income
If you're enrolled on a Marketplace plan, including Your Health Idaho, and you've lost your job or experienced a decrease in your income, you'll want to update your information on healthcare.gov. Your original subsidy was calculated on what you were making when you applied—now that your income has changed, your subsidy might change, too.

If you had a Marketplace plan and think you may now qualify for Medicaid, visit healthcare.gov to check eligibility and to understand how to make the transition to Medicaid.
If you lost coverage through your employer
If you lost employer-sponsored coverage, you may be able to keep it for a specified time period under the Consolidated Omnibus Budget Reconciliation Act, better known as COBRA. Remember that to keep your current health plan, it's likely you'll be required to pay the entire bill, which means paying your portion and the amount previously paid by your employer. It may be a good choice if you're facing health difficulties such as chronic conditions, but you'll want to talk through your options with your employer's Human Resources department or an agent.
For employers
Employees covered through Select Health whose hours are impacted by COVID-19 (novel coronavirus) can remain covered for up to 180 days (from when hours are reduced below the minimum normally required). Continued coverage will have no impact to rates if the current employer contributions toward premium continues. This means that employees who are furloughed or who fall below benefits-eligible hours can remain on the plan 180 days if the loss occurs during our COVID-relief period. We will give 30 days advance notice before this relief period ends. Keep in mind, continued coverage will also be available if required for compliance with the ACA. Please note this is a temporary policy and will not be offered as a permanent extension.

If you're an employer and are currently facing difficult financial decisions, Select Health may allow you to switch your group health plan to a less expensive plan prior to open enrollment. To pursue this opportunity, contact your Select Health Account Manager. Please be aware that employers who choose this option will not be able to make any other plan change until the next open enrollment period (i.e., switch back to a more expensive plan later in the year). You should also consult with advisors regarding any impact to pre-tax contributions or other benefit guidelines.

If this isn't an option and you decide not to offer group coverage, your employees could get coverage through COBRA, Medicaid, or healthcare.gov.