Do You Have Diabetes Burnout? Get Answers—and Get Help
It's easy to feel overwhelmed when dealing with diabetes. Use these tips to learn how to cope with the stress of the condition.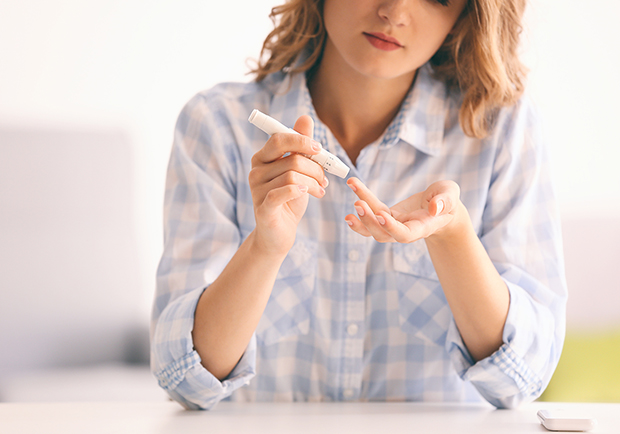 Diabetes is a demanding disease—living with it isn't always easy. You may have a lot on your plate every day and a lot on your mind sometimes.
Checking blood sugar, taking medication, watching what you eat, and other diabetes-related tasks can sap your energy. Worry and frustration over things like glucose numbers or complications may take an emotional toll. All of the stress, strain, and fatigue that come with managing the disease may sometimes lead to what's often called diabetes distress or burnout.
Of course, everyone with diabetes has a bad day now and then. But burnout is overwhelming. If you have it, it may put your health at risk. You might start skipping blood sugar checks or medicines. And you may question the usefulness of even following your diabetes routine.
Related: 4 Steps to Manage Your Diabetes
How to cope
If you're feeling overwhelmed by diabetes, it's essential to get help and take steps to feel better. Here are some suggestions from the American Association of Diabetes Educators:
Speak up
Tell your doctor, nurse or diabetes educator how you're feeling. They can help determine if you have diabetes distress or burnout—perhaps by having you fill out a diabetes distress assessment. And they can help you pinpoint its causes and offer ways for you to cope.
Seek support
It may help to talk to someone else who has diabetes or to a counselor. Or you might consider joining a diabetes support group.
Related: What's the Difference between Type 1 and Type 2 Diabetes
Accept imperfections
No one is perfect 100% of the time when it comes to managing diabetes. It's helpful to remind yourself of that.
Ask others not to judge you
Your friends and family love you and want you to be healthy. But if you feel like they're putting too much pressure on you about taking care of your diabetes, suggest other ways they can help.
Select Health may link to other websites for your convenience. Select Health does not expressly or implicitly recommend or endorse the views, opinions, specific services, or products referenced at other websites linked to the Select Health site, unless explicitly stated.
The content presented here is for your information only. It is not a substitute for professional medical advice, and it should not be used to diagnose or treat a health problem or disease. Please consult your healthcare provider if you have any questions or concerns.
References: American Diabetes Association