5 Tips to Building a Great Resume
Struggling with what to include on your resume? These five tried and true tips for building a great resume won't lead you astray.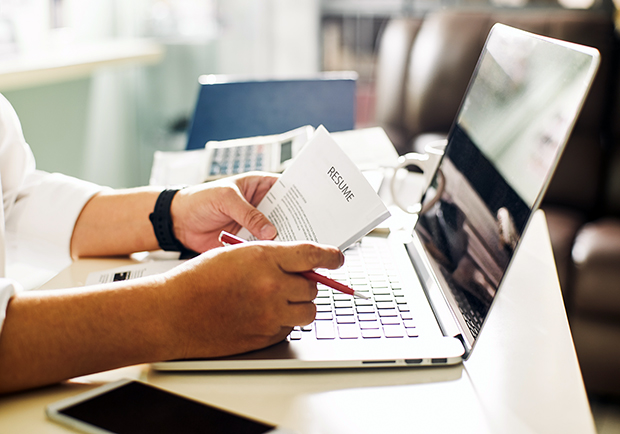 Have you been told to keep your resume to one page, use Times New Roman font, or only include ten years of work history?
Unless you're new to resume writing, chances are that you've heard at least one of these resume "musts" at some point in time. While resume trends come and go and recruiters' opinions change, these five tried and true tips are something we can all agree on.
Related: Dos and Don'ts of a Job Interview
1. Use real estate wisely. Cut the clutter in both appearance and content. Best practices include:
Using clear and consistent formatting
Using bullet points to convey work experience in a concise format
Removing irrelevant information such as hobbies, photos, and graphs
Making the most of valuable space by adhering to margins and ensuring appropriate font size (10-11 point)
2. Focus on relevant experience
If you're new to the workforce and don't have much experience under your belt, consider adding relevant internships, school projects, or volunteer experience to round out the body of your resume.
Consider a skills section in the margin, which is easily digestible for the reader. Avoid general statements like "Quick Learner" and "Problem Solver." Instead, provide a snapshot of tangible skills
like "English/Spanish Bilingual, Adobe Creative Suite, Microsoft Excel."
3. Ditch the objective statement
This tells the recruiter what they already know. Your objective is to be hired for the job. Consider using an executive summary in its place. This should be directly below your contact information and emphasize your qualifications for the particular job you are applying to.
Most hiring professionals spend less than sixty seconds reading a resume. Chances are, if they don't read your entire resume, they will at least scan this section.
4. Highlight accomplishments instead of job duties
Include real outcomes when appropriate (i.e., reduced turnover by 5%, achieved quality score of 98% for three months in a row).
Resist the urge to copy and paste your job description in to your resume. Employers care more about your accomplishments than your day-to-day responsibilities.
5. Don't ignore the basics
Ensure your contact information is prominent and current. Spending hours perfecting your resume is a waste of time if the recruiter can't contact you for an interview. If you are in a creative field, consider adding a link to your online portfolio site. Work in a more traditional field? Consider adding your LinkedIn profile.
Related: Effective Ways to Workout at Work—Part 1
Ready to make your next career move? Polish up your existing content, incorporate these five tips, and package it all in a clean design and you've got the recipe for a winning resume.
Interested in a career with Select Health? Review our current openings.
Select Health may link to other websites for your convenience. Select Health does not expressly or implicitly recommend or endorse the views, opinions, specific services, or products referenced at other websites linked to the Select Health site, unless explicitly stated.