Finding Your Health Insurance Partner
Here's how we help large employers get the coverage they need.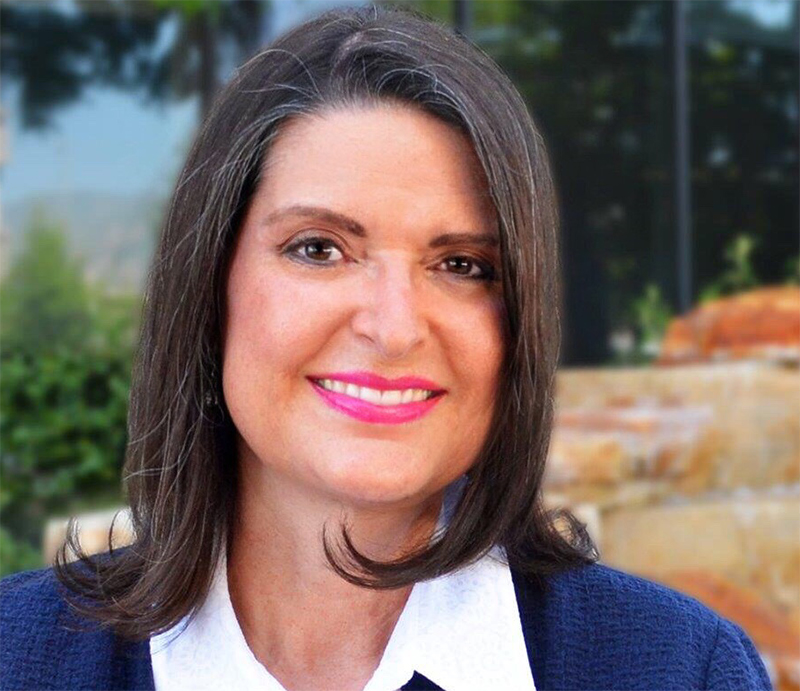 Roughly 49.6% of Americans—about 156,199,800 adults—received health insurance through their employer in 2019. As a valuable benefit of employment, health insurance remains a critical determinant in job-related decisions.

Health insurance continues to be top of mind for many and acts as both a recruitment and retention tool and is a leading driver of employment. A recent study discovered that about half of employees would opt to stay in their current position because of their health insurance plan, and 30% of employees have switched jobs to gain coverage.

There is also a correlation between the quality of employer-sponsored insurance and job satisfaction: 61% reported that their healthcare benefits were important and associated with their overall job satisfaction.
Combat common trends and misbeliefs
We want employers to make the best decision for their company and employees. It's our goal to understand the market and share our expertise about the industry and how our products can support a healthy workforce.

As companies analyze their benefits and look for new opportunities to improve their offerings, they may be drawn to trends that appear to be cost efficient. These decisions may have a negative impact on employees as well as the company's financial earnings.

In the 30 years I have worked in the industry, I have witnessed the rise of health insurance fixes that may attract employers. Here are two common trends that can compromise an employee's experience with a health plan and be costly to an employer's bottom line:

Disassembling benefits can leave money on the table
Because health insurance is a major expenditure for employers, there is an ongoing effort in the industry to find ways to decrease healthcare costs.

A trend that has gained momentum involves employers selecting various products from a number of vendors with the intent to help lower overall costs. This can lead to a fragmented experience for employees who may find it difficult to navigate and understand their health plan and benefits, while leaving employers to pay additional fees for these services.

This approach can feel burdensome for both employees and employers. Working with an integrated healthcare system can help streamline offerings and save costs with included services, while healthcare histories are readily available to providers and facilities. This is a dependable model that creates added efficiency, safety, and effectiveness.

This approach also surfaces two concerns that impact employee health and wellness: less effective care and more frustrations for consumers. When providers span across various networks and hospital systems, there is a higher risk of miscommunication that may lead to less effective care. Employers who offer health plans that feature comprehensive services through an integrated health system, realize the critical benefits of improved provider-to-provider and provider-to-patient communication, care, and convenience.

Shifting costs to the most vulnerable
Another trend focuses on products that shift costs to employees at the time of service. For example, if surgery is needed, the employee may need to buy-up and meet timelines to try to get the coverage they need. This type of product can be enticing because premiums are lower, but when more comprehensive services are needed, it's likely an unwelcome increase to premiums and more hoops to jump through for employees.
Things employers should consider
Here are several factors I recommend employers consider as they vet their current health plan and other potential health insurance companies:

Find a partner in health insurance
In business, the word "partnership" is frequently used to explain two or more companies coming together to reach a goal. A good health insurance partner will always consider the employer's best interests and will work to support their mission, vision, and goals.

Look for transparency
Transparency helps employers escape the unknowns that come with health insurance. Employers, especially those that are self-funded, should be aware of red flags that are not always obvious such as hidden costs that are often buried in the small print of a contract, actual costs of services that may not be readily visible, and any added fees that were not shared during discussion. Look for proposals that include upfront costs and fees to avoid miscommunication or misrepresentation.

Invest time to learn more about the employee experience
Ultimately, it's the experience that the employer is paying for and counting on for employees. Answers to these questions can help companies understand the experience from the employees' perspective:
1. What is the reputation of the health insurance company being considered? Reviewing their Net Promotor Score (NPS) can provide a lot of insights.
2. Are you considering the value of insurance for employees who use it and for those who may not?
3. Does the company have accolades differentiating them from others?
4. How does the Department of Insurance (DOI) view them?
5. How does the company compare to other payers from service to cost?
6. What is included and what are considered extras?

Because healthcare is personal, the experience is paramount. Employees who have a good experience are more likely to engage with the health and wellness programs that are available.

Additionally, being a part of a system that knows its members instills confidence in not only the health insurance company but also in the available care and treatment options.

Reflect on what is needed
In addition to finding a health insurance partner, looking for transparency, and learning more, employers should reflect on the current status of the company and provide answers to these ten questions:

1. What will your healthcare experience feel like for your company and for those who oversee your plan?
2. Will employees feel like strangers when receiving needed care, or will they feel known?
3. Does your health insurance choice reflect a company that is focused on being known more as a healthcare company than an insurance company?
4. Will keeping people healthy be as important as getting people better, and is it built into the company's culture?
5. Will your health insurance choice leave employees feeling like they are jumping through hoops, or will they enjoy coordinated care that is orchestrated behind the scenes and personalized to them by the teamwork of an integrated system?
6. Will employee copays and premiums reflect the value of quality care at the best cost?
7. Can you count on this for the long run?
8. Is the information provided transparent enough to help determine if you'll enjoy the lowest net cost for both medical and pharmacy?
9. Does the hospital system you access make their costs visible with the various payors as required by the Hospital Transparency Rule that went into effect January 1, 2021? If not, why?
10. Will your plan live up to the expectations of your most important asset—your employees? Is it the experience they are looking for, including cost?

These questions help employers gain greater understanding of their goals related to employee health coverage and which health insurance company will be the best fit.

Health insurance can be difficult to understand and navigate, and employers don't have to do it alone. Finding a compatible consultant or agent and a health insurance partner that focuses on helping people live their healthiest lives will bring value and help employers attract and maintain a company's most important asset—their employees.

Related: The Rise of Telehealth and Its Lasting Impacts