The Best Time of Day to Work Out
You may be surprised at the different benefits of working out in the morning, afternoon, or evening.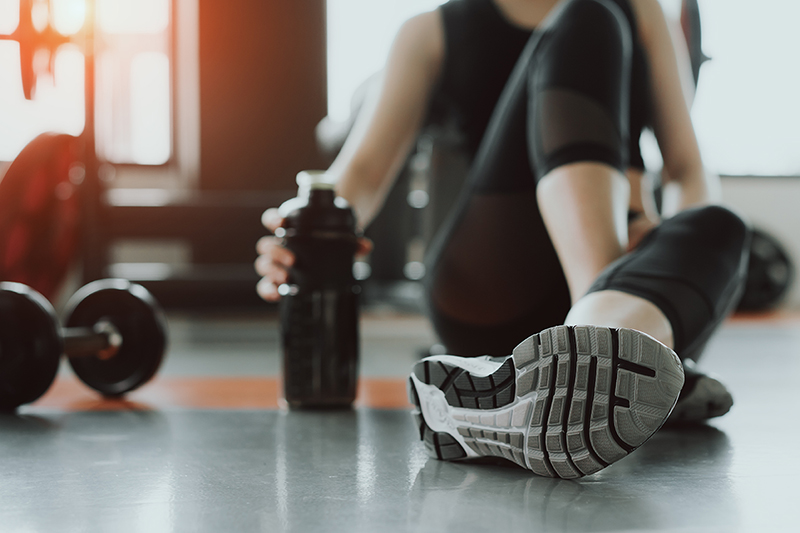 While some people enjoy hitting the gym before the sun rises, others prefer a quick workout during their lunch break, or prefer to get in the zone after their kids go to bed. Finding your optimal time to exercise is just like finding the right running shoes—it may take a few tries, but you'll be far more successful and effective once you find what works for you.

When is the best time of day to exercise? Here are some of the noteworthy differences between working out in the morning, afternoon, and evening.

Here are some benefits of exercising in the morning:
You check exercising off your to-do list sooner
Maybe it's not a coincidence that you conveniently had a busy morning and couldn't work out. But it's much harder to find the willpower to exercise after a long day of work, chores, and errands. Working out in the morning helps you accomplish your goals and start your day off on the right foot.
You burn more fat
Research shows that exercising in the morning with an empty stomach is great for burning stored body fat, which helps you lose weight. This is much easier done before breakfast than after lunch or dinner.
You'll have better productivity
Your level of productivity and your mental health thrive when you exercise, especially if done first thing in the morning. There's no better way to set your day up for success than with some TLC for your mental health.
You'll work out the kinks
Do you feel groggy, achy, or just completely out of whack when you get up in the morning? Stretching your muscles and getting some necessary oxygen may be the solution to helping you feel alert and ready to take on the day's tasks.
Related: 6 Things to Do in the Morning to Have a Successful Day
If you're not a morning person, try scheduling a break mid-day to get active. Here are a few benefits of afternoon workouts:
You can hit the gym at work
Maybe your office has its own gym or offers a discounted membership at a nearby gym. Either way, it's convenient to squeeze in a quick workout on your lunch break or when you need an afternoon pick-me-up.
Your may be able to beat the afternoon slump
Exercising after having a meal or two can help give you the extra edge you need to reach your goals. A post-meal workout may help normalize blood sugar levels and give you an afternoon energy boost.
Related: 7 Clever Ways to Sneak In a Workout
Finally, here are some pros to working out in the evening.
It can help you wind down
Doing yoga or low-intensity training can be a good way to prepare your body to wind down for bedtime. Just try to keep enough time between working out and hopping into bed to avoid sleep disruption.
Your schedule is open
After the kids are in bed and the house quiets down for the evening, you may find an extra 15 or 30 minutes to focus on working out.
You can focus on hygiene
No one likes walking into work or a lunch date with a sweaty brow after a gym session. If you don't have a lot of time to shower after working out earlier in the day, then you can rest easy knowing you'll have ample time to freshen up after exercising in the evening and before bed.
You can blow off steam
Sometimes, the best medicine after a tough day is to get lost in a high-intensity interval training or a jog around the block. Exercise is proven to help
boost your mental health
and is a healthy way to respond to difficult emotions you experience.
Regardless of when you choose to work out, here's your reminder to give yourself some love and praise for doing what's right for your body and mental health.
Select Health may link to other websites for your convenience. Select Health does not expressly or implicitly recommend or endorse the views, opinions, specific services, or products referenced at other websites linked to the Select Health site, unless explicitly stated.