Pomegranate Vinaigrette
Rest assured knowing the ingredients of your salad dressing by making this pomegranate vinaigrette at home—it's perfect to add to your favorite green leafy salad.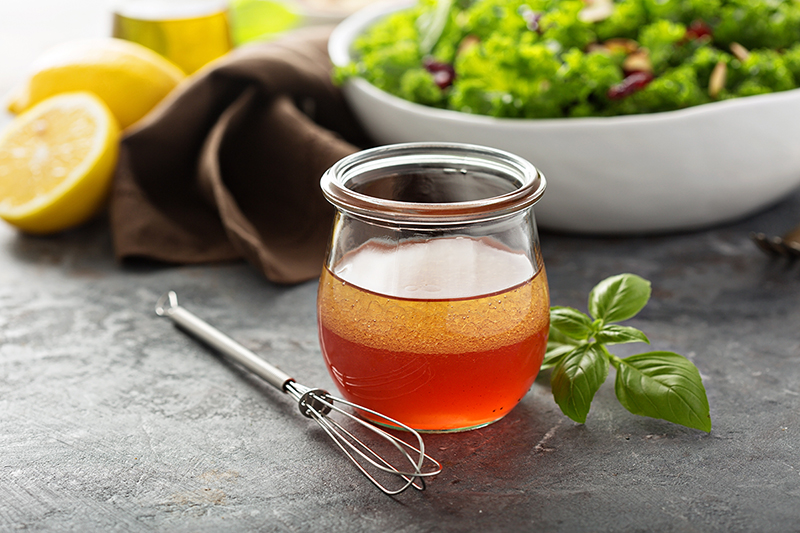 Total time: 5 minutes
Makes ½ cup
Serves 2
Ingredients
½ cup pomegranate arils
1/3 cup extra-virgin olive oil
2 tbsp. white balsamic vinegar
1 tsp. sugar
½ tsp. salt
Freshly ground pepper to taste
Instructions
1. Press pomegranate seeds through a fine wire mesh until you have 2 tablespoons of juice. Note: This step may cause splatters.
2. In a small to medium bowl, add the olive oil, vinegar, sugar, salt, and pepper to the pomegranate juice. Whisk until blended.
3. Add to your favorite salad.
Nutrition Facts: Calories: 372; Carbohydrates: 10 g; Saturated Fat: 5 g; Sugars: 7 g; Dietary fiber: 1 g; Sodium: 584 mg
Related: Mediterranean Chopped Salad
For information on our medical and dental plans, visit selecthealth.org/plans. And while you're here, check out other recipes and information on nutrition and diet.
Reference: "Pomegranate Vinaigrette."Self Proclaimed Foodie, 2016. Web. 26 Aug. 2019. < https://selfproclaimedfoodie.com/pomegranate-vinaigrette/>