What's My Impossible? Owning My Own Home
Think you'll never have enough money or be stable enough to own a house? Think again. You can totally own your own place if you just get rid of one very important barrier.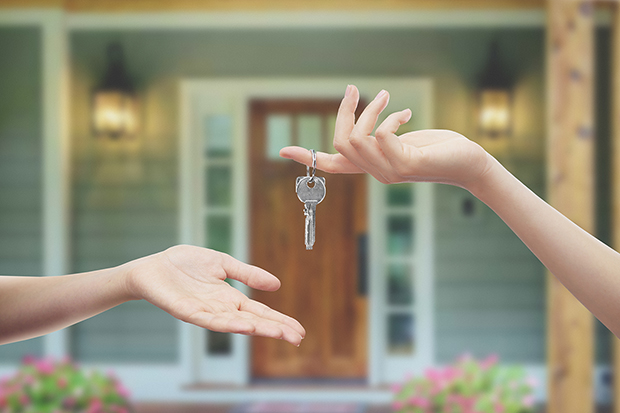 Growing up, I believed that adults acquired homes as easily as I acquired candy bars. Then, when I was in my 20s, that mindset shifted, and I believed the only people who owned homes were either heiresses or oil tycoons. I figured I'd eventually get married and, with two incomes, I might be able to afford a house with my husband. When the husband never materialized, I decided to do the impossible—buy a house on my own.
The first step: saving money
I set aside money out of each paycheck for a down payment. That seemed easy enough, but it wasn't because…well, targeted internet ads are a struggle. Nevertheless, I set aside $200 from every paycheck, even when I really wanted to buy new shoes.
Related: Vacation on a Budget: Ideas for a Staycation
Next, I met with a lender
I was able to get pre-qualified for a mortgage. For some reason, I was convinced the mortgage lender would tell me to leave her office after seeing my finances, but she was kind and pre-approved me for a decent-sized loan.
Finally, I changed my thought process
I realized there was still something holding me back—a feeling that trailed me throughout the entire home-buying process. Whenever my realtor took me to a home—no matter how modest—a voice in my head told me I didn't deserve it. After six months of home shopping, I realized that I wasn't finding the right home because I didn't believe I was worthy of owning one.
After I made that realization, my approach to house shopping changed. Whenever the voice telling me I wasn't worthy of a home started speaking, I made myself think, "I'm worthy of a home and I'm going to find the perfect house for me." Eventually, I was able to drown out the doubt and that's when I found the perfect place for me.
Related: Budget Your Way to Financial Health
After years of saving, seven months of searching, and a stressful signing process, I was given the keys to my new place. I'm now a homeowner and I did it by myself. I'm also proud to say that I deserve my home. And you deserve one, too. Opening the door to my new home every day feels like I've accomplished my biggest goal—and that's worth overcoming my self-doubts.
While you're here, check out my other healthy living articles.
Select Health may link to other websites for your convenience. Select Health does not expressly or implicitly recommend or endorse the views, opinions, specific services, or products referenced at other websites linked to the Select Health site, unless explicitly stated.
The content presented here is for your information only. It is not a substitute for professional medical advice, and it should not be used to diagnose or treat a health problem or disease. Please consult your healthcare provider if you have any questions or concerns.