What's My Impossible? Increasing My Self Confidence by Trying a New Sport
Yes, it's possible to succeed in something you never thought you could do. Here's how I earned a medal in a sport I had never tried before—and gained self-confidence in the process.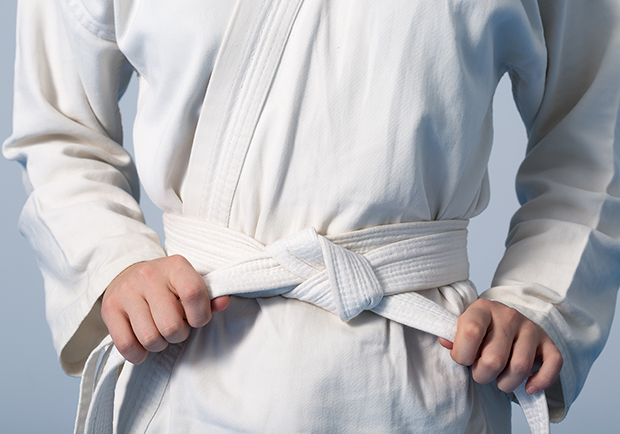 About a year and a half ago, I decided I wanted to make some lifestyle changes. Little did I know then, those changes would lead me to trying a new sport—and becoming quite good at it. Here's what motivated me to work so hard in a sport I had never done before.
There were a number of factors that led me to try a new sport. One day, I sat down and made some long-term goals for myself, and here's what I wanted to improve:
My weight: At the time of writing down my goals, I weighed 280 lbs., which was the heaviest I had ever been. I wanted to lose about twenty pounds and knew I needed some form of physical activity to reach that goal.
My self-confidence: This is something that was important to me. In the back of my mind was martial arts, because I truly believed learning how to defend myself would increase my self-confidence.
My sense of community: After growing up playing different team sports, I missed the sense of camaraderie that athletics brought me. I knew joining a sport would give me back a sense of belonging and a place where I would be encouraged by others to do well.
This is when I decided to try Brazilian Jiu-Jitsu—a type of martial arts and one-on-one combat sport. After I first tried it, I was hooked, and my new goal was to compete. But, I had a lot of work to become competition-ready.
Related: What's My Impossible? Overcoming the Death of a Family Member
How I prepared physically
To condition my body for the upcoming tournament, I started training a month-and-a-half prior to the tournament. I asked my professor, a three-stripe black belt, about what he recommended. He suggested a combination of cardio training, some weights, and consistently focusing on my technique in class. I started to work out six days a week with one day off to allow for recovery. Here's the basic weekly schedule that I followed:
Monday: 20 minutes elliptical, 10 minutes rowing, and 15 minutes circuit training
Tuesday: Two-hour jiu-jitsu class, 15 minutes individual coaching, and 45 minutes of live sparring
Wednesday: 20 minutes cardio, shoulder mobility exercises, lunges, core workouts, kettlebell swings arm exercises
Thursday: Two-hour jiu-jitsu class, 20 minute of takedown drills, 40 minutes of live sparring
Friday: 20 minutes elliptical, kettlebell swings, sled pushes, and tire flip
Saturday: One hour of class, 30 minutes of general conditioning, and 30 minutes of live sparring
This was a rigorous weekly schedule, but I knew I had to stick with it to improve enough to compete. There were days I didn't think my body could do another set of, well, anything. But, I knew I had to keep going with my end goal in mind.
Related: What's My Impossible? Going to Law School
The stress of competing
Even with the physical training I did, I had to mentally prepare. Anyone who competes in a sport knows the stress that comes the day of competition. For people who compete in a contact sport, the increased risk of injury can bring on more stress than normal. Prior to doing Brazilian Jiu Jitsu, my only experience with contact sports was rugby. When I played rugby, the ten minutes leading up to kick-off before every match was terrifying to me, but the nervousness would subside after my I made my first tackle.
So, I figured my Jiu Jitsu matches would be similar—once I got my first takedown, I'd be in the zone. Luckily, in some ways, it was easier to compete in Jiu Jitsu because I only had to focus on one person at a time. I didn't have to worry about blind-sided hits or crazy collisions with other players in the game.
Mission accomplished
The day of competition: I weighed in at 258 pounds, which was two pounds below my original weight-loss goal. Once it came time to compete, my training kicked in and I did well against my opponent. My goal that day was to win at least one match and not sustain any major injuries. Well, I ended up placing second in the white belt heavyweight division.
As for my self-confidence? Training to deal with worst-case scenarios does wonders for how you carry yourself in front of other people. And by sharing this experience with you, it's my hope that you'll know that it's possible for you to take on new challenges and succeed in doing something you've never done before. It does take time, a lot of work, and determination, but it's not impossible.
What sport do you enjoy? Send us a tweet—we'd love to hear from you.
And while you're here, check out our other articles on healthy living.
Select Health may link to other websites for your convenience. Select Health does not expressly or implicitly recommend or endorse the views, opinions, specific services, or products referenced at other websites linked to the Select Health site, unless explicitly stated.
The content presented here is for your information only. It is not a substitute for professional medical advice, and it should not be used to diagnose or treat a health problem or disease. Please consult your healthcare provider if you have any questions or concerns.