7 High-Protein Meals for Breakfast, Lunch, and Dinner
Incorporating more protein into your diet can help you feel fuller and can give you energy to get through the day. Check out these protein-filled meal ideas.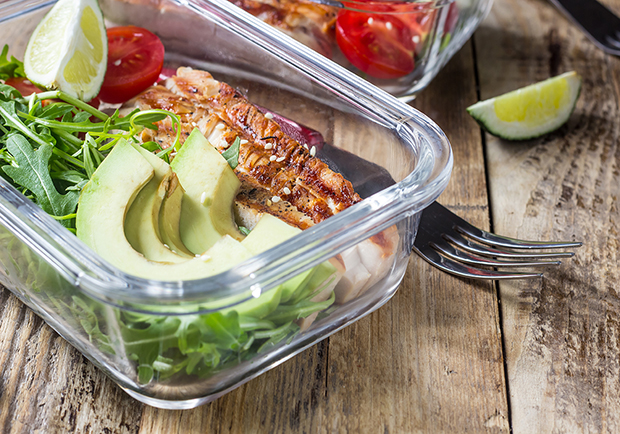 Every diet—even most of the fad ones—relies primarily on increasing protein intake. That's because having enough protein in your diet is important: Your body uses protein to repair tissue, keep your bones strong, and help increase fat burning. It's vital for satiety and can even lower blood pressure. But protein is more expensive than carbohydrates and knowing how to incorporate it into meals can sometimes be a challenge.
Here are a few ideas for delicious high-protein meals for breakfast, lunch, and dinner that don't require fancy ingredients or much time to prepare.
Breakfast
1. Vanilla protein muesli bowl
2. Coconut cranberry protein bars
3. Almond butter blueberry waffles
Lunch
1. High-protein sweet potato chili
4. Grilled chicken and quinoa bowls with avocado salsa
5. Chicken and black bean burrito bowl
6. Egg and cottage cheese salad
7. Chickpea, avocado, and feta salad
Dinner
1. Chicken parmesan zucchini boats
2. Sheet pan sweet potato hash with eggs
3. Philly cheesesteak stuffed peppers
5. Sun dried tomato cheesy meatballs
7. Vegetarian zucchini lasagna spirals
So, there you have it. No more excuses to get fast food. You can plan three square meals (full of protein) for the next week—or maybe even two.
And while you're here, check out our other articles on nutrition and diet.
Select Health may link to other websites for your convenience. Select Health does not expressly or implicitly recommend or endorse the views, opinions, specific services, or products referenced at other websites linked to the Select Health site, unless explicitly stated.
The content presented here is for your information only. It is not a substitute for professional medical advice, and it should not be used to diagnose or treat a health problem or disease. Please consult your healthcare provider if you have any questions or concerns.