What's My Impossible: Going to Law School
Here are ideas that will help you make a decision—no matter how big or small—with confidence (you might even decide to go to law school).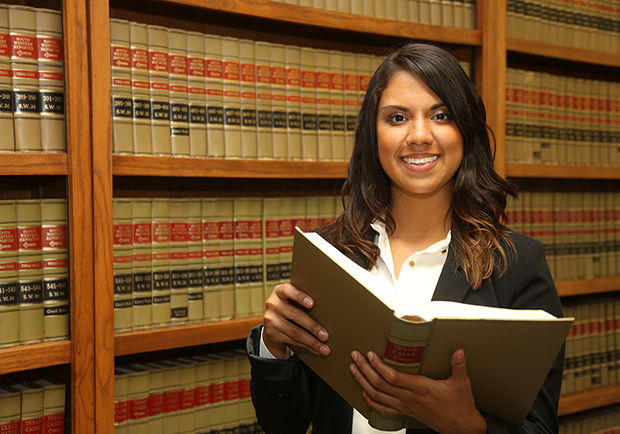 In high school, when I mentioned that my dream was to go to law school, everyone cheered for me. They applauded my goal and told me how hard I would have to work to make my dream a reality. I smiled and agreed, then went on my way, not really giving it a second thought. Flash forward seven years, I'm married, getting ready to graduate with a bachelor's in communications, and the thought of law school pops into my head again.
This time, when I bring up law school with friends and family, their reactions were guarded. They all had opinions about where they felt my money, time, or energy might be better spent. I was surprised to get such different feedback after being supported all those years ago. I knew things had changed and my life had taken a path that differed from my original goal, but I thought I could still pursue this dream.
Despite the response of my close family and friends, I've decided to apply for law school. I may get in, I may not. But, this is not an inkling that I can ignore. There have been a few things that have really helped me with my decision—here's how I stayed positive and motivated in the face of opposition.
Related: Reasons Why Being Positive Is Good for Your Health
What if my decision didn't affect anyone else?
I try to think through decisions as levels, and this has really helped me learn how to process my thoughts and not get confused with other people's opinions and their emotions. First, I considered how the decision would affect me, without any outside influence. What choice would I make if my decision didn't affect anyone but me? Would I go for it…or not?
The second level: I think of how my choice would affect others. This includes narrowing the choice and how it affects only those who are closest to me. Third, I think of alternate paths to take that could be better for everyone involved.
This is my method, but there are also online tools to help you make a decision in a systematic or mindful approach.
Keep moving forward
If I can't make up my mind, I go for it. If there is a lot of opposition, or if it doesn't feel right when I'm moving ahead, then I know it's not the right decision and I can stop and change my course. Staying at a standstill and remaining frozen by a decision is not progress. If you tend to be indecisive like I am, the action of not deciding becomes a decision—a decision to do nothing. Don't let your fear of making a choice control your actions.
Organize, organize, organize
It can be hard to make a decision when you have a million thoughts, responsibilities, and other to-do's running through your head. Write your ideas down! Make a to-do list so you aren't worried about memorizing the day's schedule. Sit down and just write. Write pros and cons, thoughts, feelings, and anything else down. Then, take a while to leave it alone and come back to your list later after you've taken a break. Do you feel the same way about your original feelings?
Related: Why I Love Swimming
Making a decision—even if it is small—can be hard. There are lots of different moving pieces in our lives, and one choice can truly impact others. By taking time to rule out any outside opinions, and focus on what you want, you'll be able to make the choice that is best for you.
And while you're here, check out our other articles on healthy living.
Select Health may link to other websites for your convenience. Select Health does not expressly or implicitly recommend or endorse the views, opinions, specific services, or products referenced at other websites linked to the Select Health site, unless explicitly stated.
The content presented here is for your information only. It is not a substitute for professional medical advice, and it should not be used to diagnose or treat a health problem or disease. Please consult your healthcare provider if you have any questions or concerns.