Stay Healthy with Preventive Care
A little effort today can have big results tomorrow. That's why we encourage you to be proactive and get preventive exams—including wellness visits and immunizations.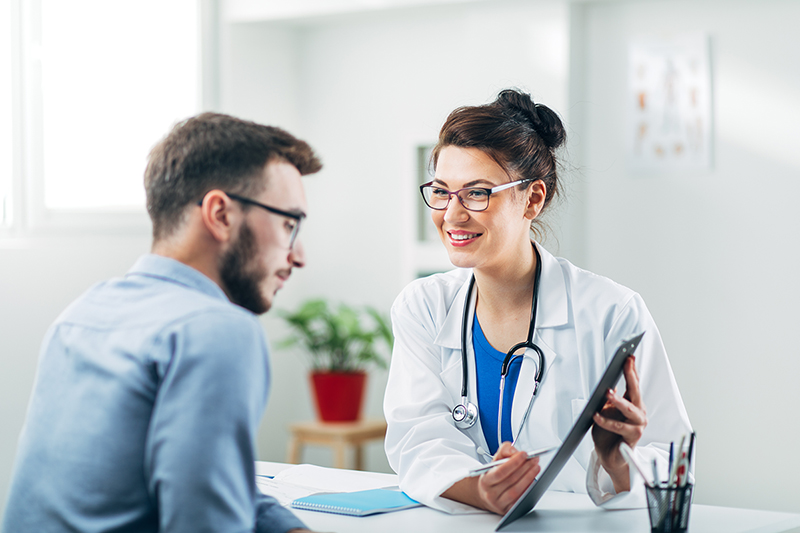 Regular wellness exams can help you maintain optimal health by detecting and treating concerns early. We provide educational information, reminder calls, and mailings to help you seek the appropriate exams, immunizations, and tests.
Most preventive care is covered 100%—that means no copay, coinsurance, or deductible. Physicals, mammograms, and flu shots are just some examples of preventive care.
Related: Download and Print Your ID Card Online
To see if your service or supply is considered preventive, call Member Services at 800-538-5038 weekdays, from 7:00 a.m. to 8:00 p.m., and Saturdays, from 9:00 a.m. to 2:00 p.m.

You can also reach us by logging in to or creating a My Health+ account from our secure member site. When logged in, you can send us a secure email message or chat with us online.

Related: Here Are the Tools and Resources You'll Need as a Select Health Member
Note: For services to be covered as preventive, your doctor must bill claims with preventive codes. If a preventive service identifies a condition that needs further testing or treatment, you may be responsible to pay more. These services are generally covered once every 12 months.