Pumpkin Chocolate Chip Parfait
This is a great pumpkin recipe for fall—or, if you're a pumpkin lover, you can enjoy it year-round. You can find pumpkin puree at any time of the year in the baking aisle—usually next to the evaporated milk.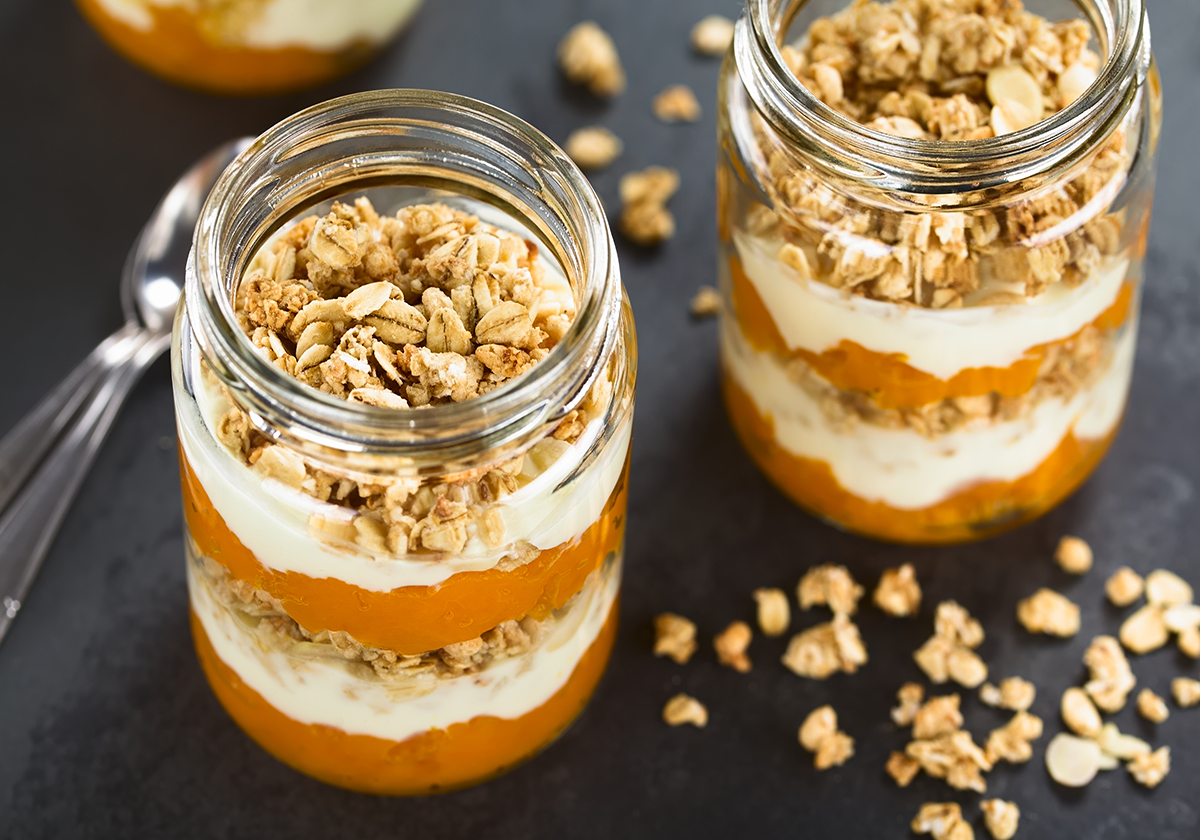 Prep time: 5 minutes
Makes 1 serving
Serving size: 2 cups
Ingredients
½ nonfat Greek yogurt
1/3 cup canned pumpkin puree
2 tbsp. chocolate chips
½ homemade granola – optional
Instructions
1. In a small bowl, layer Greek yogurt, pumpkin puree, and chocolate chips.
2. Top with granola.
Nutrition Facts (per serving): Calories: 430; Carbohydrates: 54; Fat: 17 grams; Protein: 20 grams; Sodium: 60 mg; Fiber: 8 grams
Related: Roasted Pumpkin Seeds
Select Health may link to other websites for your convenience. Select Health does not expressly or implicitly recommend or endorse the views, opinions, specific services, or products referenced at other websites linked to the Select Health site, unless explicitly stated.
The content presented here is for your information only. It is not a substitute for professional medical advice, and it should not be used to diagnose or treat a health problem or disease. Please consult your healthcare provider if you have any questions or concerns.
Reference: "Cooking Your Weigh to Health." Intermountain Health, 2015. Web. 16 Oct. 2018.