Watermelon Lemonade
Cool off with this recipe for watermelon lemonade—made with fresh summer ingredients you might already have on hand.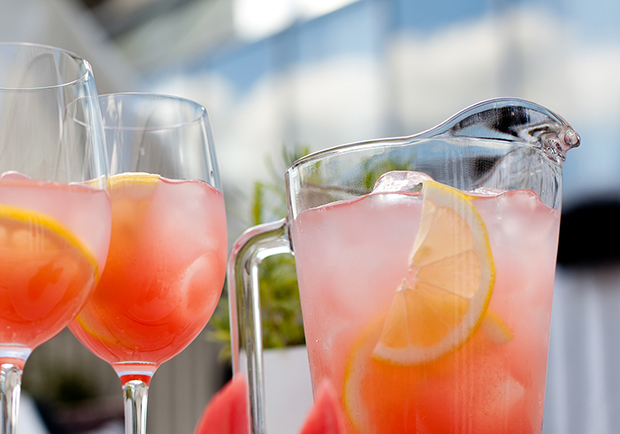 Prep time: 10 minutes
Yields: 4 servings
Ingredients
4 cups seedless watermelon, cubed
1 cup lemon juice, freshly squeezed
½ cup water
½ cup sugar
Ice
Mint – optional
Instructions:
In a blender, combine watermelon, lemon juice, water, and sugar. Process until well-blended.
Pour into glasses with ice.
Garnish with mint sprig (optional).
Related: Grapefruit and Rosemary Spritzer
Nutrition Facts (per serving): Calories: 154; Carbohydrates: 37 g; Fat: 0.7 g; Protein: 1 grams; Sodium: 15 mg
Reference: "Watermelon Lemonade." Onion Rings and Things, 2017. Web. 5 July. 2018. < https://www.onionringsandthings.com/watermelon-lemonade/>