Why I Love Cross Stitching
Cross stitching is seeing a major resurgence—here's why it's so fulfilling and why you should consider this hobby to spice up your life.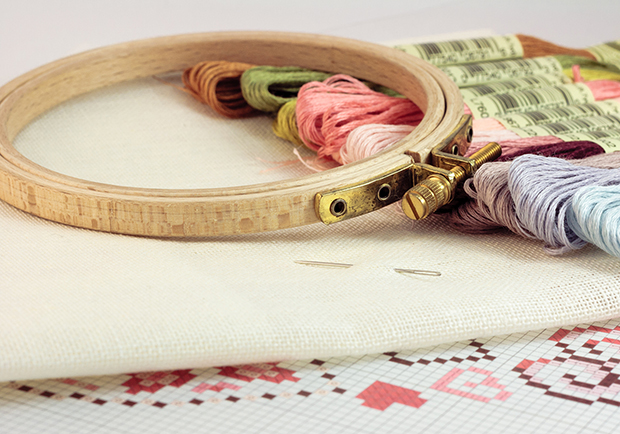 If you have no idea what cross stitching is, it's a type of needlework that uses small x-shaped stitches to create intricate works of art. Cross stitching was brought to America by English settlers around the 17th century. Needlework is part of our heritage, and taking part in something that started long before our country began is both gratifying and humbling.
If you've walked into any antique store, there's a good chance you've seen a sampler. These are practice pieces that young women would work on to improve their stitching. These intrepid young American women only had candlelight—which hurts my eyes just thinking about—yet remarkably, the samplers usually displayed an entire alphabet, numbers, and other small figures.
Related: Why I Love Yoga
It could be that cross stitch is dismissed as a lesser form of art because, historically, it's been practiced solely by women. But the truth is that cross stitch takes practice, skill, and a great deal of patience for the times you realize you've made a mistake and need to yank out seven rows of stitches (it's happened to me).
Cross stitch is no doubt an art. And now, thanks to places like Etsy, the days of boring cross stitch patterns are history. I'm currently working on a Ziggy Stardust pattern as a tribute to David Bowie, but there are seriously patterns for everything from Game of Thrones to Frieda Kahlo. Oh, and I do mean everything, because now you can make a cross stitch pattern from any conceivable image.
I do cross stitch to wind down, to give my eyes a break from staring at a computer screen, and to create special gifts for people I love. I do it because it's meditative, it's healthy, and it helps me feel productive, even when I'm just watching a movie. Plus, there are studies that suggest crafts like cross stitch help with depression and even help protect against aging.
Related: Why I Love Strength Training
Plus, needlework doesn't have to be a solo gig. I've found a group of like-minded cross stitch enthusiasts, and we get together to stitch, chat, and snack once a month. Seriously, it's fun!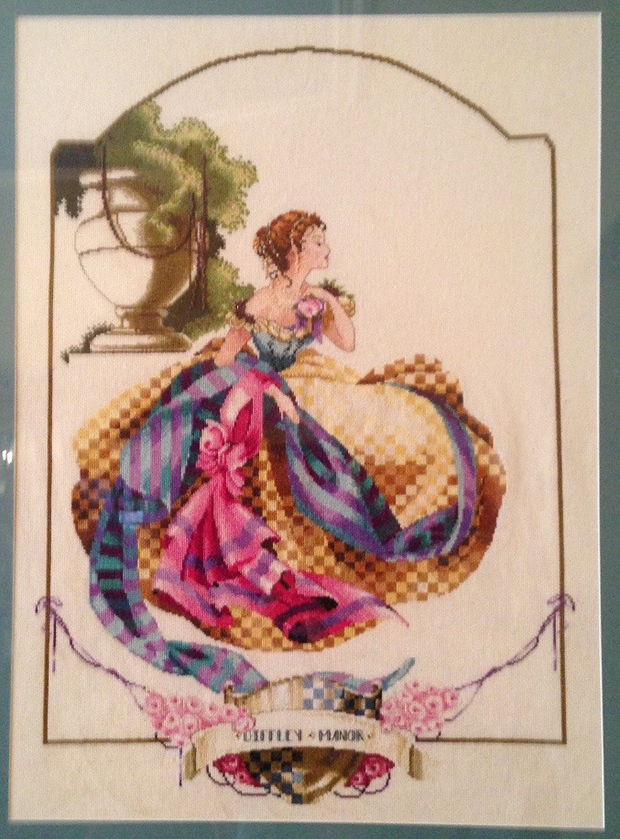 Give cross stitching a chance. You can get cheap starter kits online, then follow YouTube tutorials to get an idea of what to do. It really is easy, and if you start out with a simple pattern, you'll advance quickly to harder ones.
I started cross stitching when I was about 8 years old, and since then, I've managed to create some really beautiful pieces. There's no greater feeling than creating something with your own two hands and knowing you made art while everyone else was busy texting.
While you're here, check out my other healthy living articles.