7 Easy Steps to Start a Budget
You probably already know you should budget your money, but knowing and doing it are two different things. Here's a quick guide to basic budgeting.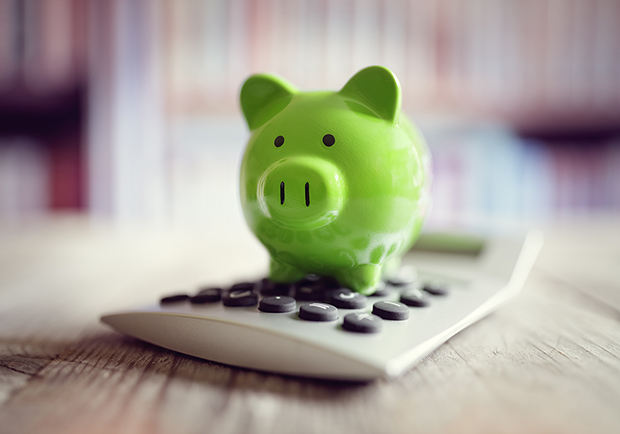 Budgeting helps you spend money on things you actually want to spend it on, and helps you realize where you're spending money that should be saved instead.
So to get all the many benefits of budgeting, where do you start? The great news is, apps and other online resources make this process easy. Here are five things you can do in the next 20 minutes to start your budget.
Related: Three Benefits of a Health Savings Account
Figure out your monthly income
For some people, this is a simple step. For those who work contract jobs that ebb and flow seasonally, this is trickier, but the first step to knowing what you can spend and what you can save is knowing how much you're actually taking home.
Download a money tracking app
Before apps, budgeting was a lot harder. Of course you can track your spending manually, but you're more likely to stick to your budget if it requires as little work as possible. That's where apps come in handy.
There are several tracking apps—some are free, like Mint, Fudget, or GoodBudget, but some people swear by You Need a Budget, a paid app. If you're uncomfortable linking your bank account to these apps and would prefer to enter your expenses manually, you can try out Dollarbird.
Once you download one of these apps and enter your information, it will start tracking how you spend your money. Having it broken down into categories will be essential for budgeting.
Set a calendar reminder to check your finances regularly
Maybe this is once a week for you, once a day, or once a month. When that reminder goes off, you'll hop onto your tracking app and see how you're doing financially for that time period.
Schedule your bills to pay automatically
Again, the easier you make your finances, the more likely you will be able to maintain good habits. Schedule your regular bills to pay automatically and you won't have to worry about them again.
Determine your priorities and goals
Where do you spend your money? Make a list in order of importance. Indicate which items are needs and which are wants. You don't have to determine how much money you spend on each thing yet, but rank them on your priorities. For example:
Is getting a regular haircut more important to you than decorating your apartment?
Is going out to eat with friends more important than traveling?
All of these are wants rather than needs, but which are more important?
This list should also include your financial goals. If you're living paycheck to paycheck, maybe your first goal is to start saving a tiny bit of money each month. Or maybe you want to save to replace your car, buy a home, or get out of debt. Include those in your priorities list as well.
Assign spending amounts to each category
Once you've made a list of priorities, look at how much you make each month and start dividing it up. Subtract all your rent or mortgage and loan payments first. Choose the amount you want to save each month. Nearly all financial gurus recommend saving some of your monthly income every paycheck—even if it's only five dollars.
Now make guesses on what you spend on food and transportation each month. Go through the critical categories first before moving onto your wants categories. The goal is to assign a maximum amount you can spend each month in your most important categories.
Related: Better Cost Transparency with Our Medical Cost Estimator
Come back in a week and see how you did
Budgets usually require adjusting. Check on your budgeting app to see where your money went. If you need to allow more money in one category, pull it from another.
Once you've created this budget, it makes it easy to look at what you're spending money on and make adjustments to save you money. For example, if you're spending a lot on food, you can decide you're going to eat out less, or learn how to cook more efficiently.
Budgeting feels daunting at first, but there's really not much more to it than these six steps. In 20 minutes you can set up an easy budget and start accomplishing your financial goals.
Is budgeting easy for you? Tell us the ways you budget in the comments. And while you're here, check out our other healthy living articles.
Select Health may link to other websites for your convenience. Select Health does not expressly or implicitly recommend or endorse the views, opinions, specific services, or products referenced at other websites linked to the Select Health site, unless explicitly stated.
The content presented here is for your information only. It is not a substitute for professional medical advice, and it should not be used to diagnose or treat a health problem or disease. Please consult your healthcare provider if you have any questions or concerns.