Make Someone's Day with a Random Act of Kindness
Have you ever been the recipient of a random act of kindness? Remember how good it made you feel? Pay it forward to someone else by doing something that will put a smile on their face.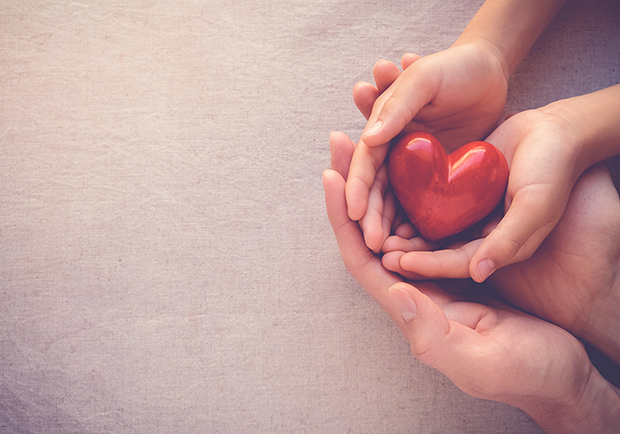 What better day than today to do something kind for someone else? It will lift the other person's spirits and make you feel good in the process. There are many ways to show appreciation to someone else; it doesn't have to be a grand gesture to make someone's day.
And not all acts of kindness require money—giving a friend a compliment requires little to no effort, but the payoff for you and the recipient can be immeasurable.
"Kind words and actions can seem so small, but their effects are truly endless." (Author Unknown)
Related: 5 reasons why laughter really is the best medicine
Here are some simple ways to brighten someone else's day today:
Leave a note on your coworker's desk
Next time you're at the drive-thru, pay for the food or drink for the person behind you in line
Take some homemade cookies to a neighbor
Leave change in the vending machine for the next person
On a snowy morning, clear off the windshield for a neighbor
Visit a relative you haven't seen in a while
Rake your neighbor's leaves from their yard
Pick flowers from your garden and deliver them to neighbors you don't know
Send a pick-me-up card to a friend
Hug someone who needs a pick-me-up
Leave a small surprise in someone's mailbox
Write a handwritten letter to a family member or friend
Reply to a social media post you enjoy
Give someone a genuine compliment
Offer a child words of encouragement
Tell someone what you appreciate about him or her
Related: What happy people know
While you're here, check out our other healthy living articles.
Select Health may link to other websites for your convenience. Select Health does not expressly or implicitly recommend or endorse the views, opinions, specific services, or products referenced at other websites linked to the Select Health site, unless explicitly stated.
The content presented here is for your information only. It is not a substitute for professional medical advice, and it should not be used to diagnose or treat a health problem or disease. Please consult your healthcare provider if you have any questions or concerns.