Strong, Stable, & Committed to Utah
We're Strong, Stable, & Committed to Utah: A Message from Patricia R. Richards, SelectHealth President & CEO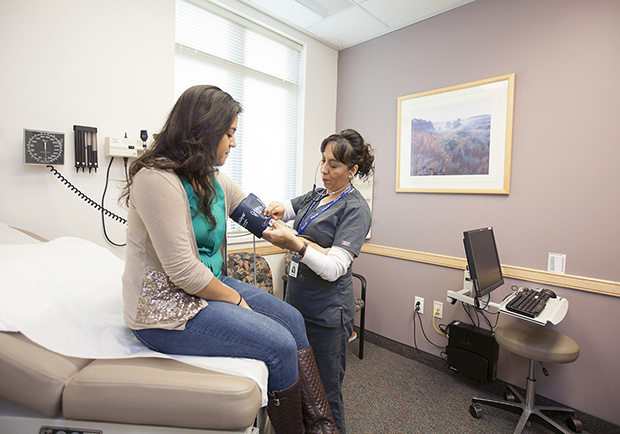 As many of you know, Molina Healthcare recently announced they would be leaving Utah's Federally Facilitated Marketplace (FFM) at the end of 2017. News like this can be concerning, especially given the uncertainty of the Affordable Care Act (ACA) and the exit of other carriers—like Arches and Humana— from the FFM.

We'd like Molina members and all of our members to know this: SelectHealth and Intermountain Healthcare will be here for you: We're here to stay.

We have been Utah's leading not-for-profit, community-based health plan for more than 35 years. During this time, the health insurance industry has experienced many changes and challenges, some of which have prompted other carriers to leave the market. But not SelectHealth. Our stability stems from our dedication to serving the people of Utah. We are committed to offering affordable health plans and developing innovative tools and resources to meet the changing needs of our members.
My guess is that you've probably heard claims like this before, maybe even from those that have left our local communities. I understand if you are skeptical. You may be asking yourself, "How is SelectHealth different from any other health plan?" Let me share some examples to illustrate why we will be here when you need us.
Exceptional, Fully Integrated Care
Integrated systems like Intermountain Healthcare and SelectHealth advocate for better health and healthcare. We share a mission of Helping People Live the Healthiest Lives Possible, and we work closely together to ensure that you receive personalized care and superior service. Our members have in-network access to more than 5,000 physicians and 35 hospitals. They can also access medical records, claims, and benefits through a secure website called My Health—another benefit of our integrated system. Plans with multiple hospital networks and those based outside of Utah may not be able to provide you this level of seamless coordination and convenience. And speaking of convenience, Connect Care (e-visits) can connect you with a caregiver anywhere, at any time. Other online tools such as our personalized Medical Cost Estimator and newly updated provider search give you more information up front, so you can make good healthcare decisions.
Committed to Our Communities
Our caregivers live, work, play, and receive their healthcare in the same communities as you. When you call us with questions, you're talking with someone who is part of your community. And we recognize that you can't always find time to call during a busy workday, so we're available extended hours Monday through Friday, even Saturday, and our members can chat with us online.

We also support local organizations and causes that are important to you. Here are just a few:
Salt Lake City Farmers Market – Every other week, you'll find us at the Downtown Farmers Market, giving free health screenings or healthy cooking demonstrations.
LiVe Well Checkout Lanes – We partner with local grocery stores to provide checkout lanes stocked with health-conscious options chosen by a dietitian.
GREENBike – Biking is an inexpensive, fun, and healthy way to get around downtown Salt Lake City. The GREENBike program allows to you unlock a bike from any station and ride it to another.
One Good Choice
As you begin the process of exploring your 2018 health insurance options, please remember that you have a choice. Choosing a not-for-profit, community-based health plan like SelectHealth is the beginning of a relationship intended to help meet your individual and family healthcare needs with insurance coverage you can count on. SelectHealth and Intermountain Healthcare will be there when you need us.

If you're interested in learning more about SelectHealth, have questions about losing your coverage, or need help finding the right plan, please reach out to us at 855-442-0220. And we'd love to hear from you on social media: #selecthealth