Helpful Tips for a Healthy Summer Get-together
Need some ideas to make your summer parties a bit healthier? We've got some good tips to make your family's next get-together healthy and fun.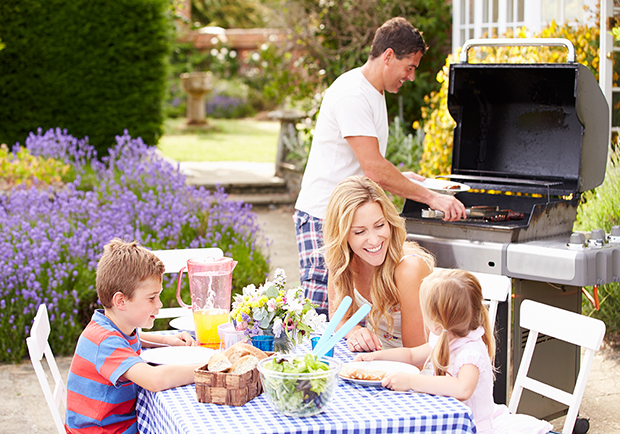 Ah, summer! It's time to kick back and get together at backyard bashes, picnics in the park, and parades on the Fourth of July. Here are some tips on how to keep those celebrations as healthy as they are fun.
Get everybody moving
Organize gatherings around activities that get guests on their feet. Explore a local trail together or, if kids are attending, head out on a neighborhood scavenger hunt. Play active games—maybe soccer in a nearby field or croquet or volleyball in your backyard.
Related: Tips For Becoming Healthier As a Family
Serve thirst-quenching, crowd-pleasing drinks
Beat summer heat by rethinking drinks. Skip sugary sodas and offer pitchers of ice-cold water instead. Add thinly sliced lemons, limes, watermelon, or strawberries for flavor.
Pile on fresh produce
Serve family and friends just-picked summer fruits and vegetables. Fresh, in-season produce is at its peak in flavor and nutrition, so be ready for requests for seconds. Think veggie kebabs, leafy green salads, and big bowls of cut-up fruit.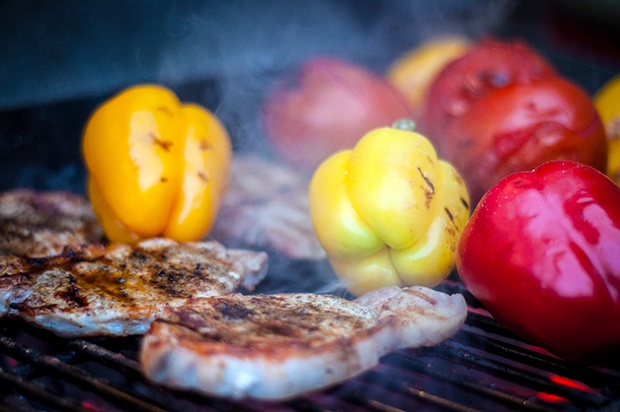 Keep uninvited guests away
Don't let disease-causing bacteria contaminate your food at outdoor gatherings. Place perishable foods—such as burgers, deviled eggs and potato salad—in a well-insulated cooler with plenty of ice or freezer gel packs. And keep the cooler in the shade. Bacteria multiply rapidly in warm temperatures.
Dish up a patriotic ending
Serve a red, white, and blue dessert: a no-bake watermelon cake. It's topped with white, yogurt-based frosting and mouth-watering blueberries. This sweet treat is packed with nutrients and low in calories. For the recipe, click here.
Related: This Happens Everyday and Could Be the Cause of Your Constant Fatigue
Finally, be a cheerleader for healthy habits
Keep in mind that children of all ages copy what adults around them do—whether that's eating well or moving more.
Be sure to check out other healthy living articles.
Select Health may link to other websites for your convenience. Select Health does not expressly or implicitly recommend or endorse the views, opinions, specific services, or products referenced at other websites linked to the Select Health site, unless explicitly stated.

Select Health disclaims any responsibility for the content, information or the privacy and security policies contained on other websites, and does not exert any editorial or other control over those sites.
Sources: American Institute for Cancer Research; U.S. Department of Agriculture