21 Songs That Should Be Part of Your Workout Playlist
These songs will definitely freshen up your workout playlist.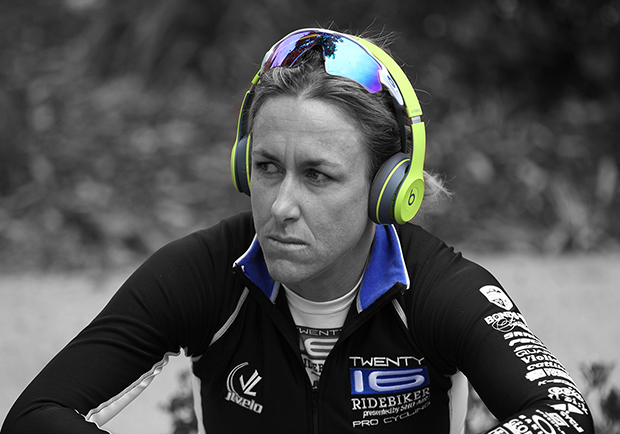 Music is powerful. It can lift moods, change mindsets, and even inspire us to push ourselves to greater limits. If you're anything like me, music is not only a regular part of your day, but also a staple during a workout.
Every now and then, it's good to refresh your playlist and discover new music that has been vetted by others. These suggestions are some of my favorites and come from my personal playlist.
Here we go!
Just Like Fire, Pink
Just listen to the lyrics, and you'll feel like you're invincible.
Keep Your Head up, Andy Grammar
This song is just upbeat enough to be on a workout list. The lyrics, however, fit without question.
Try Everything, Shakira
Inspirational lyrics mixed with Shakira's unique voice and quick tempo.
Wake Me Up, Avicii
An easy choice, really. The rhythm will have you energized in no time.
Shut Up and Dance With Me, Walk the Moon
One of the most popular songs of 2016—use it to keep the momentum going in your workout.
On Top of the World, Imagine Dragons
A good workout is sometimes just the boost you need to change your outlook.
Thunderstruck, ACDC
This song is about as classic as they come when the genre is "pump up music."
The Distance, Cake
In 1996, Cake introduced this song to the world. It quickly became a classic 90s alternative song that still makes playlists.
Demons, Imagine Dragons
It's been listened to more than 428 million times on just one of the major social music networks. This song continues to impress people worldwide.
Pompeii, Bastille
It's got the tempo that fits perfectly into a workout routine. Add it to your list!
The World's Greatest, R. Kelly
Do you like metaphors and symbolism? You'll love this!
Girl on Fire, Alicia Keys
Powerful vocals and engaging lyrics will keep you interested as you push through your workout.
Hall of Fame, The Script
Catchy and contagious, you'll definitely want this on your list.
Sweet Child O' Mine, Guns N' Roses
Possibly one of the most recognizable songs of all time by its intro alone, you won't be disappointed to hear it while working out.
Fight Song, Rachel Platten
It fits the bill for this list—if you're not tired of it.
Eye of the Tiger, Survivor
Oh please, you knew this was going to be on the list before you clicked.
Related: How Loud Is Too Loud? Loud music is commonly linked to hearing loss.
I caught up with world champion cyclist Kristin Armstrong to see what makes her workout playlist. Here are her top five songs.
What Doesn't Kill You Makes You Stronger, Kelly Clarkson
"This song reminds me that there are no limits to pain, only the limit you put on yourself," said Armstrong.
Comeback Kid, The Band Perry
"I like this song because making a comeback is far from easy. No matter what the hurdle, I was going to see my vision," Armstrong said about one of her championships.
Beautiful Day, U2
"Since 2005 I've listened to this song before every time trial I've raced. It's the one song that enables me to get 'in the zone' and focus entirely on the course. It's the last song I listen to prior to going to the start gate," said Armstrong.
Live Forever, The Band Perry
"The official song for my racing team, it's about those moments that make you feel like you are going to live forever," said Armstrong.
Can't Stop the Feeling, Justin Timberlake
According to Armstrong, "My number one goal [while training] is to get into the zone where no pain occurs." Timberlake's lyrics go hand in hand with that message.
Now that you've got the music side of it covered, go get your workout on.
Check out other healthy living articles here.
SelectHealth may link to other websites for your convenience. SelectHealth does not expressly or implicitly recommend or endorse the views, opinions, specific services, or products referenced in this article or at other websites linked to the SelectHealth site, unless explicitly stated.
The content presented here is for your information only. It is not a substitute for professional medical advice, and it should not be used to diagnose or treat a health problem or disease. Please consult your healthcare provider if you have any questions or concerns.