An Open Letter to All Mothers
A long overdue message to all the moms out there. This one is for you.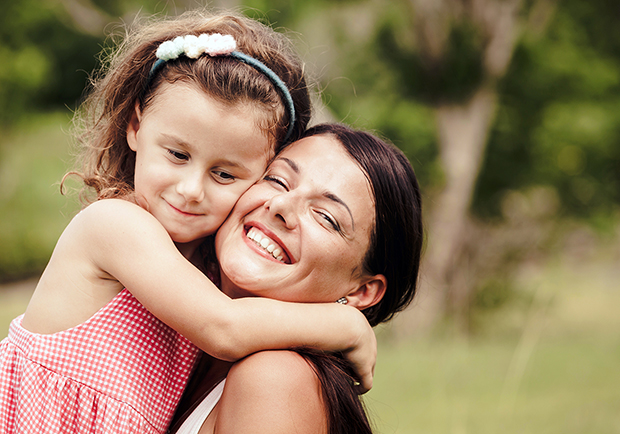 "All that I am or ever hope to be, I owe to my angel mother." Abraham Lincoln said those incredible words. I believe many of us feel the same way about our moms. I also have seen far too many moms who don't give themselves credit where it's due.
This is my attempt at giving you that credit.
I'm not a perfect son, but I have a mother who has embodied selflessness her entire adult life. She's no stranger to trials or grief, yet one of her most remarkable traits is her ability to find happiness regardless of her circumstances.
She fights a good fight every day and raised seven children who have grown to be kind, responsible adults who care for others—including children of their own.
Something tells me that I'm not the only one who feels this about their mom. For this reason, I've decided to write this post. Because all of you mothers deserve some sincere praise.
Related: 11 Truths of Motherhood
To the single mothers
Life happens and for whatever reason, you're raising your child (or children) alone. First things first, pat yourself on the back. Parenthood is hard, and especially challenging if you don't have a significant other helping you through it.
Somehow, someway, you manage to channel your love to your children so efficiently that it makes all of them feel special. Sure, there are hard times—like the teenage years and countless childhood tantrums, just to name a few—where everything you've worked so hard for seems like it's unraveling. But I promise, you're doing better than you think.
When the dark days come, and you feel like you can't hang on any longer, fight to remember the tender moments. You are a beacon of light to your children. You are their hero. It may not feel like it now, but you are.
As a child of a single mom who raised six boys and one girl, I feel justified telling you that. My mother was my light. She was my hero. All these years later she's still in my top two for those categories—my wife being the other.
To the working mothers
Maybe you're working because you have to in order to make ends meet. Maybe you're working because you want to. Maybe it's a mixture of both and then some. Regardless, when you're a mother, being away from your children can tug at your heartstrings. Some have described it as "mom guilt" and it's real.

You worry about your children while you are away. You balance work and parenting, and somehow you're supposed to find time for yourself. You're not alone. The workforce is full of women who can relate to how you feel. You're doing amazingly well! Thank you for trying to build your family and the business where you're employed. Give yourself some credit and keep up the incredible effort.
To the stay-at-home mothers
You can't wait for bedtime. You long for the moment you get the restroom to yourself. Your back is sore from bending over to pick up your kids and clean up messes—sometimes they are one in the same. Some days you don't get to shower, and sweats have become a normal part of your wardrobe.
Running errands that require you to get out of the car often seem daunting. Sometimes you forget to eat meals because you're so busy helping others all day. The list goes on. Has anyone told you lately how incredible you are? Has anyone told you lately how thankful they are for what you do day in and day out? I hope so.
Related: 13 Things You Should Tell Yourself Every Day
To the mothers who don't want to give up on dreams
You have dreams and you don't want all of that to go out the window the moment you become a mom. Perhaps your dream is to be a mother; that is admirable, but what about the things you were passionate about before you became a mom?
Motherhood is probably the most difficult and impressive thing you'll ever do, but along the way, don't forget about who you are, and your other passions. I know a mom who has experienced this first hand. Let me tell you about her.
Kristin Armstrong is a world-renowned cyclist, mom, and chaser of dreams. Before she became a mom, Armstrong already had some impressive accolades, but several more came afterwards. She had dreams and learned that it's okay to be a mom and still have a dream for herself.
She described her first bike ride after having her son as being filled with anxiety; "I've got to get home," she said. "Cars, please don't hit me; I'm a mom now. Nobody knows how to take care of my son like me, I've got to get back. They can't survive without me."
What Armstrong felt is what countless moms have felt after having a child and returning to work or to pursue another worthy goal. She often asked herself, "How can I fit so many things into my life and do it well?" The common theme then became finding balance.
National and world competitions became a family affair, with her husband and son traveling through airports pushing a stroller and packing a portable crib along with bike equipment. While other cyclists got massages and food after races, Armstrong would hear the words, "It's your turn," as her husband carefully handed her their son who yearned for his mother.
The path wasn't easy, but she had a vision and prioritized to ensure she met her goals. In August 2016, Armstrong became a champion again, and this was in large part due to the support from her husband and son.
Armstrong didn't give up on her dreams; rather, she included her family in them. As a mother, please don't forget about your dreams while you're working so hard to ensure your children accomplish theirs.
As a son to a wonderful mother, I extend a resounding thank you to all the moms out their doing their best every single day. You inspire us all.
Check out other healthy living articles here.
SelectHealth may link to other websites for your convenience. SelectHealth does not expressly or implicitly recommend or endorse the views, opinions, specific services, or products referenced at other websites linked to the SelectHealth site, unless explicitly stated.
The content presented here is for your information only. It is not a substitute for professional medical advice, and it should not be used to diagnose or treat a health problem or disease. Please consult your healthcare provider if you have any questions or concerns.