Health Hero Trudeen Peterson: Healthy Living is a Choice
Health Hero Trudeen Peterson talks about what healthy living means to her.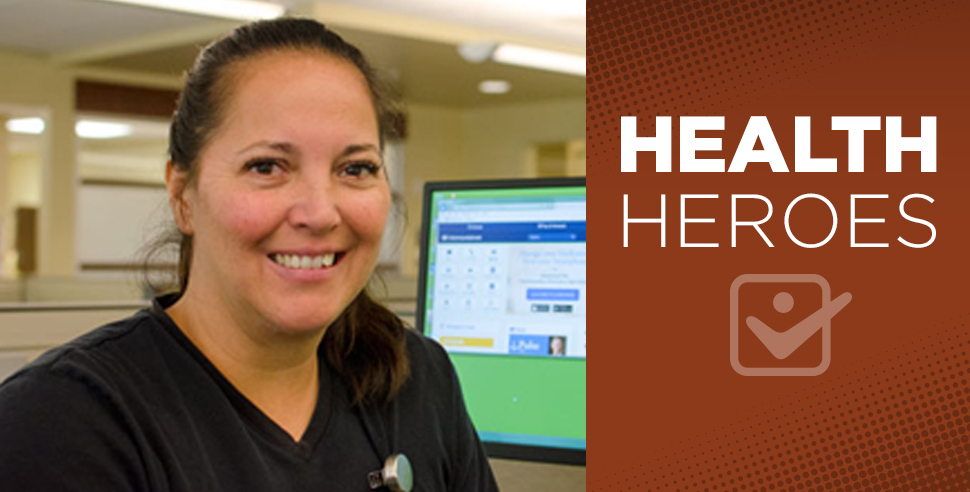 It's time to highlight another Health Hero. Today we recognize Trudeen Peterson. Trudeen has worked at SelectHealth for three and a half years, and healthy living is a choice she makes every single day. We asked Trudeen to tell us what healthy living means to her.
"Healthy living started when I was a child. I grew up with fresh food all around me. My father worked in the agriculture business and traveled all over United States. He would often bring home 50 lb. bags of carrots, onions, and potatoes; he'd also bring boxes of pears, apples, and enormous fresh avocados from Florida.
We had chickens in our backyard and fresh milk delivered to our home. My mother cooked hot cereal every morning for my siblings and me. For dinner, we often ate rice and beans or a cabbage-hamburger dish.
I was raised in the Salt Lake Valley but would spend time each summer in British Columbia on an Indian reservation where my mother grew up. During those visits we'd eat fresh salmon and wild game.
As a child, I was extremely active. I walked to elementary school and rode my bicycle with my sisters on the weekends. We would collect cans and sell them for a penny each. I stayed active during middle school and high school through soccer. I started college in southern Utah and developed a deep love for hiking. I still love hiking today; it's ingrained in me!
Later, I attended nursing school at the University of North Dakota, and then worked at LDS Hospital as a registered nurse. I saw patients and often learned why they were sick. This caused me to take a step back and consider my own lifestyle.
My job in case management at SelectHealth allows me to use my nursing background. Moving to a desk job scared me a bit, especially coming from a world of constant walking and time on my feet.
Trudeen Peterson does yoga during her lunch break.
I worried about gaining extra weight but have remained active through exercise and activities in the on-site gym at SelectHealth. I started slow, only attending 15-minute circuit classes, then moved to the 30-minute classes. Now I regularly attend classes during my lunch break.
Aside from using the gym, I also love to utilize the park across the street from SelectHealth. I enjoy walking a few laps to break up my day. I work on the fifth floor and attempt taking the stairs at least once per day.
The past two years I have been nominated as an "Intermountain Health Hero." I try to influence my coworkers by asking them what their plan is for their daily exercise.
Just as my mother influenced me, with a child of my own now, I try to instill healthy eating habits within my home. Healthy food is important to me and my family. I have a four-year old son and have exposed him to most fruits and vegetables already.
Trudeen Peterson walks the park with her son.
Aside from home-cooked meals, I enjoy making smoothies and picking up fresh food at the farmer's markets. I also try to eat with the seasons—summer months are full of watermelon, cantaloupe, and other delicious melons.
The moment I walk in the door, my son asks to go to the park. I have a deal with him that if we go to the park, we start with a lap and then I chase him around the playground. Every day brings new opportunities to make healthy choices. I actively choose a healthy lifestyle."
Check out other healthy living articles here.
SelectHealth may link to other websites for your convenience. SelectHealth does not expressly or implicitly recommend or endorse the views, opinions, specific services, or products referenced at other websites linked to the SelectHealth site, unless explicitly stated.
The content presented here is for your information only. It is not a substitute for professional medical advice, and it should not be used to diagnose or treat a health problem or disease. Please consult your healthcare provider if you have any questions or concerns.